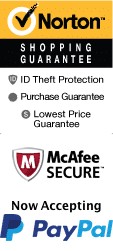 Julia Street, better known to locals as 'Gallery Row,' lies at the heart of the upscale Warehouse Arts District in New Orleans, Louisiana.
What were once old storefronts, showrooms and fair trade establishments, are now a dozen beautifully renovated art galleries that line either side of the street. Art and antique lovers alike should make sure to add Julia Street to their must-shop list along with Royal and Magazine Streets which are also known for their selection of storefronts and galleries.
Established initially as an industrial area in the 19th century, Julia Street was home to goods that were transported through the Port of New Orleans. These crops consisted of grain, coffee and various produce. When the street lost its hustle and bustle, the 1984 New Orleans World Fair renovated the old factories to create upscale condos while street-level structures were transformed into stunning art galleries and antique storefronts that brought prosperity and progress back to the Warehouse District.
On top of all the wonderful art galleries and storefronts full of beautiful and historical antiques, you can find the Louisiana Children's museum. Located on the 400-block of Julia Street, the Children's Museum offers plenty of things for your little one to do. Though there is a lot to learn in the museum, you don't have to worry about your child getting bored as many of the exhibits are hands-on.
Not only can you search for historical artifacts and important paintings on Julia Street, but you can also enjoy various festivals and events that regularly take place in the area. The next time you plan on making a trip to New Orleans, make sure to set time aside to do some exploring on Julia Street. For the best vacation package deals to New Orleans, book one with tons of things to do in the area that interest you.