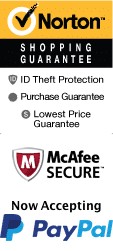 The National Wwii Museum Ticket New Orleans
945 Magazine St New Orleans, Louisiana 70130
1-866-267-5732
Chat Now
Among the many exciting things in life, taking a vacation is among the best. This a time you can get to relax and cool off. It's like an escape route from the hustles and bustles of our daily lives. This moment can be more exciting if you are in a place that as a lot of attraction sights to offer.
One of those places is New Orleans, some areas that are full of adventure. Among the places to visit as you tour in New Orleans is the National Wwii Museum. The site has got these exhibits that will dazzle your mind. All you have to do is to acquire the entrance ticket then step inside the museum and spend as much time as you want to explore the place independently.
Discover a lot of artifact and memorabilia used in the 2nd world war as you learn more about the war from the museum's displays. A brief background about the museum is that it was set up to recognize and celebrate the American spirit during the war. This is a time that Americans had to portray a united front, courage, and sacrifice to survive. Get a chance to tour around the museum using the mini train that will take you to the main war exhibitions.
There are a lot of artifacts n the Wwii museum arranged into a variety of collections. The information stands will fill you in with some insights as you walk around. The museum has interactive discovery zones and a movie theatre that bring war stories to live.
Tour around the museum leisurely, and if in case you get hungry, there is an on-site American restaurant or a soda shop that you can visit and grab something to eat. This is an opportunity you do not want to miss out. It's a place you can get to hang out with your friends. Grab your tickets and join us for this surprising discovery that will teach you a lot more than you know about the 2nd world war.

Step inside New Orleans' National WWII Museum with an entrance ticket, and then spend as long as you like exploring this must-visit attraction independently. Discover thousands of Second World War memorabilia and artifacts, and learn all about wartime events from the museum's information displays. The entrance ticket also includes access to the on-site Solomon Victory Theater to see 'Beyond all Boundaries,' a gripping 4D war film, as well as an interactive tour around a replica submarine: 'Final Mission: The USS Tang Submarine Experience.'
Head inside New Orleans' National WWII Museum with your entrance ticket and start exploring the captivating exhibition space at leisure. Focusing on the fallen American soldiers of WWII, the museum was set up to recognize and celebrate the American spirit during the war?a time typified by teamwork, courage and sacrifice.

After heading through the entranceway, step aboard a mini-train and travel to the museum's main war exhibitions, just as WWII soldiers would have caught a train as they went to war. The building is arranged into different collections, with each showcasing a range of artifacts from WWII. Read the information stands as you walk around, and browse uniforms worn by the troops as well as medals, weaponry, diaries, letters, original black-and-white photos and more.

The museum also boasts interactive discovery zones and a movie theater that bring war stories to life. Head inside Solomon Victory Theater to see the animated 4D Beyond all Boundaries, a movie narrated and produced by Tom Hanks that documents life in the trenches and on the Home Front, from a selection of first-hand accounts.

Your entrance ticket also includes an interactive experience at the museums' US Freedom Pavilion: the Boeing Center, called 'Final Mission: The USS Tang Submarine Experience.' Taking place on board a replica of USS Tang, one of the most successful WWII submarines, the experience involves you joining a patrol and being enlisted with wartime tasks to help you navigate the ship's final battle. It's a thrilling insight into the story of Tang's final mission when her crew were involved in risky engagement with the Japanese.

How long you spend inside the museum is up to you! If you are hungry or simply want a break from exploring the exhibits, visit the on-site American Sector Restaurant or the Soda Shop. Food and drinks are at your own expense.
Book Now!