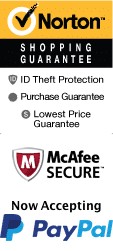 The following tours go by Bayou St. John:
12/6/2023 - 7/2/2024
If you are looking for a wonderful tour of New Orleans then you will love this small group tour.
12/5/2023 - 11/30/2024
Experience the resilience and heart of New Orleans on the City of New Orleans and Katrina Recovery Tour.

The following tours visit Bayou St. John:
12/6/2023 - 7/1/2024
Join the Creole Odyssey Bicycle Tour on your next visit to New Orleans - a unique, active way to explore the city and its rich history.

12/4/2023 - 11/30/2024
Are you ready for a spine-chilling adventure through the streets and cemeteries of New Orleans?

New Orleans, Lousiana is famous for the rich southern history that is still felt in the city today.
But just as the history of the city is still there so is the Bayou. The Bayou is the perfect way to get a feel and taste for New Orleans the way in which the locals would. There are regular rides for the Bayou that do tours all around the city for different events and reasons. The general tours are for families and anyone who wants to know more about the city today and what it used to look like in the past.
There are of course ghost tours and other things that go on with the Bayou tours and all of them are held by different companies and different places. Depending on what is piquing your interest will determine which tour is going to suit you and your family the best. There are of course even opportunities in which you can rent your own boat to go on the Bayou by yourself and get a feel for it on your own without a tour guide. All options are great and really depend on how it is you think you will get the most out of the tour on the Bayou and understand more about the city as there is a plethora of culture and knowledge just on your doorstep there. Enjoy great New Orleans points of interest with a variety of sightseeing tours in the area when you book a vacation package to New Orleans.