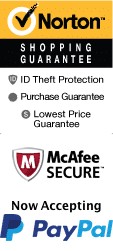 Dead of Night Ghosts & Graveyard Bus Tour
740 N Rampart St New Orleans, Louisiana 70116
1-866-267-5732
Chat Now


The tour starts at the French Quarter where you will board the bus and be taken to the first stop, the oldest cemetery in New Orleans, St. Louis Cemetery No. 1. Here, you will see the final resting places of famous people like Marie Laveau, the Voodoo Queen of New Orleans, and learn about the history and legends surrounding the cemetery.

The tour continues through the French Quarter, the most haunted neighborhood in the city. You will hear the spooky stories of ghost sightings and haunted places as you pass by them. The tour guide will also share the history of the neighborhood, from the Creole culture to its unique architecture.

As the night grows darker, the tour takes you to two more cemeteries, St. Louis Cemetery No. 2 and No. 3, where you will hear the chilling stories of their past and their present ghostly inhabitants. You will also visit beautiful historical locations, like the City Park and the Lakefront neighborhood.

The fourth and final stop is at a haunted mansion in the Garden District. You will hear the legends of the mansion's haunting and the history of the people who lived there. The tour is a perfect combination of spooky history and paranormal tales, which will keep you entertained and terrified throughout.

The Dead of Night Ghosts & Graveyard Bus Tour is a two-hour adventure through the haunted streets of New Orleans. The tour is available every night, and everyone is welcome to join. Comfortable walking shoes and suitable clothing for the weather are recommended since there are a few walks to the cemeteries involved.

Join us for a thrilling experience beyond your imagination that will leave you wanting to come back for more. Get ready to embrace the mysteries of New Orleans on the Dead of Night Ghosts & Graveyard Bus Tour.
Book Now!