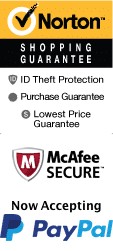 The following tours go by Canal Street Station:
12/6/2023 - 11/30/2024
New Orleans is one of the most memorable and unique cities in the United States and with good reason, and this hop on & hop off tour is the perfect way to see it.
12/8/2023 - 11/30/2024
Get ready to explore New Orleans in a completely unique way with the Light Up Bike Tour!

The following tours visit Canal Street Station:
12/6/2023 - 11/30/2024
If you're looking to add a unique and fascinating experience to your New Orleans trip, then consider joining the New Orleans Cemetery History Tour.

12/6/2023 - 11/30/2024
If you're looking for a truly unique way to experience the heart of New Orleans, look no further than the Downtown New Orleans Segway Experience Tour.

12/8/2023 - 11/30/2024
Experience the vibrant and historic French Quarter in a whole new light with the Walking Instagram Photo Tour.

Canal Street Station is a Tour Stop / Pick Up for the following tours:
Canal Street is a major thoroughfare in the
city of New Orleans
. Forming the upriver boundary of the city's oldest neighborhood, the French Quarter, it acted as the dividing line between the older French/Spanish Colonial-era city and the newer American Sector, today's Central Business District. One end of Canal Street terminates at the Mississippi River. Often called 'The foot of Canal Street', at the riverfront the Canal Street Ferry offers a connection to the Algiers Point neighborhood, an older, 18th century portion of the larger Algiers area across the river. Canal Street's downtown segment serves as the hub of the city's mass transit system, with numerous streetcar and bus line terminals. Canal Street is often said to be the widest roadway in America to have been classified as a street, instead of the avenue or boulevard titles more typically appended to wide urban thoroughfares. Enjoy a
variety of attractions
when you head to this great event on your
New Orleans Louisana vacation
.