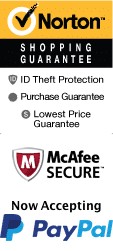 The beginnings of the Tennessee State Museum can be traced back to a museum opened on the Nashville public square in 1817 by a portrait artist, Ralph E.W. Earl.
A young boy who visited that museum in 1823 wrote home that he had seen a life-size painting of then General Andrew Jackson. That same painting hangs today in the State Museum, now located at the corner of Fifth and Deaderick streets.
In 1937 the General Assembly created a state museum to house World War I mementos and other collections from the state, the Tennessee Historical Society, and other groups. This museum was located in the lower level of the War Memorial Building until it was moved into the new James K. Polk Center in 1981. The Tennessee State Museum currently occupies three floors, covering approximately 120,000 square feet with more than 60,000 square feet devoted to exhibits.
Visitors will find special displays of Tennessee-made furniture, silver, weapons, quilts, and paintings. There is also a life-size water wheel and reproductions of an 18th century print shop, pioneer cabin, Antebellum parlor and Victorian painting gallery. The Tennessee State Museum's Civil War holdings of uniforms, battle flags and weapons are among the finest in the nation.
The museum also has many one-of-a-kind items associated with such famous Americans as Andrew Jackson, Daniel Boone, James K. Polk, Andrew Johnson, David Crockett, Sam Houston, Alvin York and Cordell Hull. In addition, there are special exhibits about African American soldiers in the Civil War, a free black family living in Knoxville before 1860, and the women's suffrage movement.
The Military Museum, a branch of the Tennessee State Museum, is located in the War Memorial Building across the street from the main museum. Exhibits deal with America's overseas conflicts, beginning with the Spanish-American War in 1898 and ending with World War II in 1945.
The Tennessee State Museum was listed as one of the Blog for Lifestyle and Travel's Top 25 Free Things to Do in Nashville This Summer so be sure to check it out.