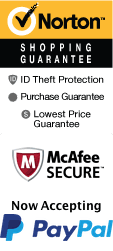 YOUR PEACE OF MIND IS OUR TOP PRIORITY
Should you need to cancel at any time, you have up to 48 hours from your vacation start date to do so for a 100% future travel credit.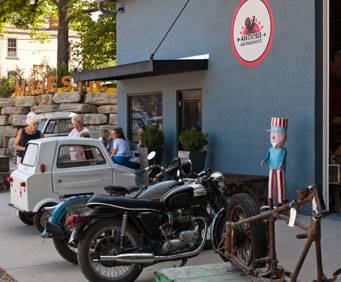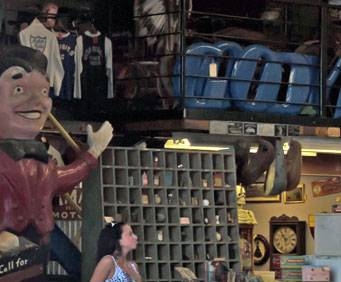 Antique Archaeology in Nashville, TN
1300 Clinton St #130 Nashville, , TN 37203
The following tours visit Antique Archaeology:
Antique Archaeology is a Tour Stop / Pick Up for the following tours:
7/9/2020 - 12/31/2020
Climb on a charming trolley tour venture graced with narration as you navigate the streets of downtown Nashville as you see sites including the Ryman Auditorium, the Country Music Hall of Fame, and the Parthenon, where you can get off and explore at your leisure. Get to know the Nashville area as you see beautiful landmarks with the option to personalize your right where you can get off at any time to get an up close look at certain areas.





American Picker Mike Wolfe's Antique Archaeology store is tucked away in downtown Nashville, Tennessee, which houses some of the best picks in all of Mike Wolfe's stores.
One man's junk is treasure to another person, and Antique Archaeology Nashville takes the best of the best and puts it all on display for you to see! American Picker Mike Wolfe's Antique Archaeology store is tucked away in downtown Nashville, Tennessee, which houses some of the best picks in all of Mike Wolfe's stores.
The business is located in the Marathon Village Building, which is an antiquity in and of itself, where the Marathon automobile was previously manufactured. This wonderful shop is the perfect place to see what kinds of collectibles the Music City shop has accrued.
Vistors might recognize the store from the popular History Channel television series, "American Pickers" which is all about a pair of antique collectors, Mike Wolf and Frank Fritz, who travel looking for rare artifacts and national treasures. Antique Archaeology is filled to the brim with all kinds of fascinating and gorgeous antiques, as well as merchandise available to purchase as souvenirs.
The Nashville store is one of two locations where visitors can see some of the fantastic restored items firsthand and for sale, including some wonderful pieces featured on American Pickers and the store's latest Nashville-exclusive designs. The other store is located in Le Claire, Iowa. In the same building as the wonderful family-owned and operated Grinder's Switch Winery, which is another popular place to visit in the Marathon Village, this location is within walking distance to so many hot tourist spots.
Just a short drive away from the Ryman Auditorium, visitors can peruse the collectibles housed in the shop before heading to catch a show or touring the Ryman. Conveniently located in beautiful downtown Nashville, Tennessee, visitors are able to see so much more than just collectible antiques. Located close to a wide array of hotels, visitors can be within close proximity to their room and make their stay in Nashville more leisurely, while still getting to experience everything that interests them.
With American Pickers at the height of the show's fame, this is the perfect place to visit if you're a fan of the show, lover of anything antique, or simply like the atmosphere of shops filled with old reclaimed antiques. Don't pass up stopping in this amazing shop the next time you visit Nashville, Tennessee. Both antique lovers and fans of the show will find something to enjoy at this fantastic location. Check out some of Wolfe's personal collection while you are there and don't forget to pick up your favorite Antique Archaeology gear, shirts, mugs, and other antique store stuff and possibly even meet one of the pickers yourself at Antique Archaeology Nashville.