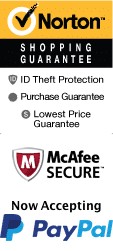 Located on the gorgeous campus of Fisk University in Nashville, TN is the Carl Van Vechten Gallery.
This art gallery is named after the American photographer, novelist, and critic, Carl Van Vechten. The gallery is a fantastic place for art lovers of every age to visit.
Housed in an old Victorian building from the 19th century, the Carl Van Vechten Art Gallery is home to many collections on a rotating basis including the Alfred Stieglitz collection of Modern American and European works. This collection circulates every two years and is filled with artists such as Renoir, Picasso, Cezane, O'Keefe, Hartley, Dove and Toulouse Lautrec. The collection is expected to return next year for everyone to enjoy once again. It is a one-of-a-kind experience to see some of the worlds most brilliant works of art on display.
The gallery was established in 1949 with the help of Georgia O'Keeffe and Carl Van Vechten, hence why the building was named after him. They worked together to bring this fantastic museum to the forefront in order for art lovers young and old, to have a place to enjoy art.
This is a must stop destination when you are in the Nashville area. You will not be disappointed by the unique offerings this museum has and it is the perfect place for all people, no matter what walk of life, to come together and relish the art of today and yesterday.