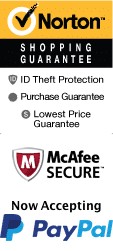 Celebrity Center Nashville was stated in 1983 and it has served parishioners through Tennessee.
To date, they provide help to the community from one of the most treasured historic landmarks. The church provides a spiritual haven for the artists in Nashville and aims at fulfilling the unique purpose of the church which is to help those who are in the entertainment and fashion industry as well as take care of the world. They have a vision of helping them ascent to high spiritual awareness and freedom and also serve as a home for the whole community and uplift people from other denominations too.
The church has a chapel that hosts congregational ceremonies and services for Scientology, Sunday services, naming ceremonies and weddings. It is a place that accommodates the whole community regardless of religion or where you come from. It also has a showcase theater that hosts many inspiring and accomplished performers and musicians. It also serves as a site for local, national and international artists' music industry seminars and workshops. It has a book store beneath the buildings' atrium, in the bookstore, it has materials including dozens of books and thousands of recorded lectures that are in 16 different languages. It also has audio visual system that people can use to listen to selections of the lectures. A purification program is also provided for free for individuals who are addicted to drugs or have been intoxicated. They use nutrition, exercise and the environment to do the purification.
The church its self is site of attraction, from all the facilities in it. It is a place you should visit and get to learn more on the church.