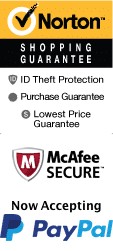 The Dukes of Hazzard Museum located in Nashville, Tennessee is within walking distance of
The Grand Ole Opry
Hotel and an absolute must-see for anyone who is a Dukes of Hazzard television show buff.
The museum is also called 'Cooter's Place' and here visitors will find not only a museum dedicated to The Dukes of Hazzard television show, but you might get to meet Cooter himself. With walls and walls of memorabilia, this museum really is one-of-a-kind.
Outside, you will find the bright red building sporting a replica of the Genreral Lee as well as Cooter's tow truck. When you go inside, the walls are lined with props from the famous show as well as signed pictures of the cast and several costumes the cast wore in the television show. Included in the many displays is Roscoe's police patrol car and Daisy Duke's signature jeep. This attraction is a great place to go back in time and relive the amazing show. There is also a well-stocked gift shop on site so you can pick up some wonderful souvenirs to comemorate the trip.
The Dukes of Hazzard Museum, or Cooter's Place, is a place to see when in Nashville, and fans of the show will love the iconic memorabilia. And, the fact that if you stop in you may get to meet some of the cast makes it that much more of an attraction to see in Tennessee.