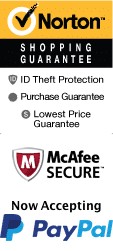 The following tours go by Country Music Hall of Fame:
The following tours visit Country Music Hall of Fame:
12/2/2023 - 12/31/2023
The Nashville Old Town Trolley Tour is the most fascinating way to experience the city; set out upon this fully-narrated hop on/hop off trolley tour to see Music City like you never have before on a family-oriented excursion.
Country Music Hall of Fame is a Tour Stop / Pick Up for the following tours:
The
Country Music Hall of Fame in Nashville
, Tennessee is a non profit educational project.
The goal of the museum is to obtain and preserve the many artifacts, stories and the history of country music throughout the country. In addition, it also acts as a showcase for information so others can enjoy the traditions and history behind the genre.
The museum serves two main purposes. First, it helps to provide a local museum for visitors. Secondly, it also serves as an international arts organization. People from around the world come to see the latest and the oldest information on country music and the culture it was born from.
Operating since 1967, the museum has since been renovated including the new $37 million building. Nearby you will find the historic Ryman Auditorium and the Lower Broadway, located on the Cumberland River. The museum includes video clips from various historic figures as well as recorded music. You will find that it offers regular live performances by various artists. Other features include a full scale exhibit hall filled with many unique displays, a live satellite radio broadcast center, on location dining facilities, and much more. There is a museum store to purchase memorabilia and the location offers a number of exciting programs for those that enroll in advance.
Visitors to the Country Music Hall of Fame will be able to enjoy experiencing a rich history and the latest happenings in country music. This unique location is open daily, through seasonal hours may change throughout the year.