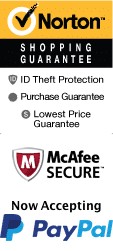 Cheekwood Botanical Gardens & Museum of Art in Nashville, TN
1200 Forrest Park Drive Nashville, TN 37205
Escape the bustling streets and live music of Nashville with arefreshing stroll through the Cheekwood Botanical Gardens & Museum.
Comprised of plenty of acreage, the complex features expansive gardens, fine arts and more. Hailed as one of the premiere contemporary art galleries in the Southeast, the Museum of Art has a wide array of American and European art.
You'll also be able to visit and tour the mansion and original gardens, listed in the National Register of Historic Places. Explore at your own pace, or follow four self-guided tours that last about an hour. Rotating exhibits and holiday festivals make Cheekwood a great place to visit all year long.