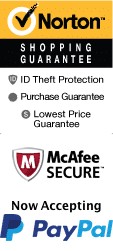 Yogi's Jelly Stone Park is a camp resort founded in 1969.
The name was developed after the founder was watching cartoons. One of the characters name was Yogi bear, who lived in Jelly Stone Park campgrounds. The campground caters to family camping. Jelly stone is considered to be the best place to camp with family and friends. You can find Jelly Stone Park in Music City Nashville, Tennessee.
Jelly Stone Parks is not your ordinary campground where you just have your camper, tent, and a few essentials. This campground has plenty of different amenities to offer everyone in the family. It has miniature golf, themed activities everyday, character meals, ice cream shop, box car races. Forget about leaving your dog at the kennel, and bring them with you. There are also events such as karaoke, organized games, tournaments, and face painting. Activities just added to Nashville's fun list are the foam incline, downpour derby, and water wars.
When in need of a change of scenery, or just in case someone forgot to pack the essentials, there's no need to stray too far from the campground. There are places like Opry Mills Mall with over 200 stores nearby. Other forms of tourist attractions nearby include the CMA Music Festival, Museum Andrew Jackson Hermitage, Country Music Hall of Fame, Cheek wood Botanical Gardens and Art Museum, Camping World, Ryman Auditorium, Spring House, Grand Ole Opry House, Adventure Science Center, and the Hard Rock Café.
Events at Jellystone Park