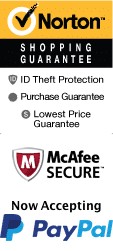 Crockett Park is located in the city of Brentwood, Tennessee, which is just a hop, skip and jump away from Nashville! Crockett Park plays host to almost all of the major events that take place within the city of Brentwood and even some that are advertised in Nashville, so if you are in town there is almost sure to be something going on to partake in! Crockett Park is centrally located within the city itself, so even if you are just out and about in the city, it is worth it to make a detour out that way.
For those in your party that are interested in music, the amphitheater on site in the park often has live music for passerby's to enjoy as well as music festivals! Those that may not be fans of live music need only head over to the athletic fields to find a competitive sport taking place or even a pick-up game that you can join in on!
Whatever feels right in the park you can be sure you have the opportunity to try out! Why not pack a picnic and grab some friends and family and head out to the park? When the day is done, the city of Brentwood and Nashville await you! Check out the dozens of restaurants and taverns the city has and enjoy the rest of your night in the wonderful cities!