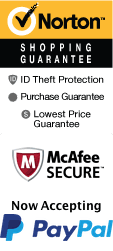 YOUR PEACE OF MIND IS OUR TOP PRIORITY
Should you need to cancel at any time, you have up to 48 hours from your vacation start date to do so for a 100% future travel credit.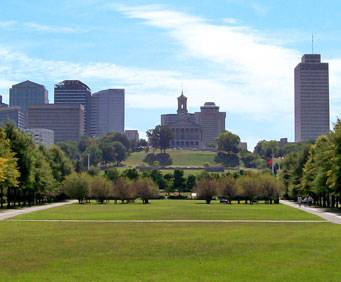 Bicentennial Capitol Mall State Park in Nashville, TN
600 James Robertson Pkwy Nashville, , TN 37243
The following tours go by Bicentennial Capitol Mall State Park:
8/1/2020 - 12/31/2020
This brand new city trolley tour from the Grayline highlights some of the most amazing sites and more in the Nashville, TN area. Climb onboard an immaculate double-decker bus for an extremely memorable journey through some of the most popular areas of Music City.





8/1/2020 - 12/31/2020

View the beautiful city of Nashville like you never have before with the Nashville Night Trolley Tour; this tour transports you around the country-music hot spot while the city lights are sparkling and the night life bustling.





8/1/2020 - 10/31/2020
11/1/2020 - 12/31/2020

Get a tasting of all things Nashville with a Discover Nashville motorcoach tour.





Bicentennial Capitol Mall State Park is a Tour Stop / Pick Up for the following tours:
7/9/2020 - 12/31/2020
Climb on a charming trolley tour venture graced with narration as you navigate the streets of downtown Nashville as you see sites including the Ryman Auditorium, the Country Music Hall of Fame, and the Parthenon, where you can get off and explore at your leisure. Get to know the Nashville area as you see beautiful landmarks with the option to personalize your right where you can get off at any time to get an up close look at certain areas.





Located in the shadow of the Capitol in downtown Nashville, Bicentennial Capitol Mall gives visitors a taste of Tennessee's history and natural wonders, and serves as a lasting monument to Tennessee's Bicentennial Celebration, which was June 1, 1996.
During the urban building boom in downtown Nashville in the late 1950s and early 1960s, the natural beauty of the Tennessee State Capitol quickly disappeared on many sides. However, the northern side of the Capitol building was not as conducive to skyscrapers due to the swampy conditions. Because of its natural attributes, this location, which had long attracted wildlife, Native Americans, trappers, and settlers became the home of the Bicentennial Capitol Mall State Park.
With just a simple walk in the 19-acre park, visitors can experience many facets of Tennessee's history including a 200-foot granite map of the state, a World War II Memorial, a 95-Bell Carillon, a Pathway of History, and the Rivers of Tennessee Fountains.
A variety of events are offered throughout the year at this location. An annual highlight is Tennessee's History Festival. Hosted in the fall, this free event is a popular educational field trip for area schools as historical interpreters provide hands-on demonstrations of period trades and activities providing a glimpse of how people lived from day to day during the mid-19th century. Schools and groups wishing to attend the festival may make reservations with the park manager.
The visitor center, picnic tables, and restrooms are located under the train trestle. Picnic tables are available on a first come, first serve basis. Adjacent to the park is the Nashville Farmer's Market. Open year-round, the market is home to restaurants and shops with a wide variety of offerings and cuisines.
The park also features a 2,000 seat amphitheater that provides dramatic views of the Nashville skyline. Composed of terraced lawns, the amphitheater was modeled after the Greek theater at Epidaurus.
One of the Top 25 Free Things to Do in Nashville This Summer, Bicentennial Capitol Mall State Park is definitely one of Nashville's 'must-see' destinations.