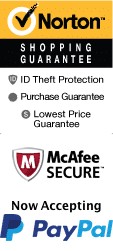 Located in downtown Nashville, Tennessee is First Tennessee Park.
This park is home to a great field and hosts many minor league baseball games throughout the year. This stadium was built to replace Herschel Greer Stadium that was home to the Sounds from 1978 until 2014.
Once the site of Sulphur Dell, this is now the home of First Tennessee Park. The stadium is large enough to hold up to 10,000 visitors. Created to honor Nashville's rich musical heritage while intertwining the cities love of baseball, you'll find unique features at the site. The scoreboard is a very distinctive guitar shape, a homage to the previous scoreboard located at Greer Stadium. The park has a very wide concourse that spans around the entire stadium and gives viewers an entire 360-degree view of the stadium. While the stadium is home to the Nashville Sounds, it also houses lots of collegiate and high school baseball games in the area. The Park also hosts the annual City of Home Celebrity Softball Game, an event that was just recently started. It is played during the CMA Music Festival that is held in Nashville Each year and involves two teams comprised of country music stars that represent the Grand Ole Opry and iHeartRadio. Proceeds from the event go towards funding medical research for life-threatening diseases.
Set in the heart of downtown Nashville, Tennessee is this popular and versatile stadium, First Tennessee Park. Weather you are enjoying a minor league game, a high school or college level game, or one of the special events that is held throughout the year, this stadium is a unique experience. Enjoy the beauty and one-of-a-kind features, book your trip to Nashville and visit First Tennessee Park today.