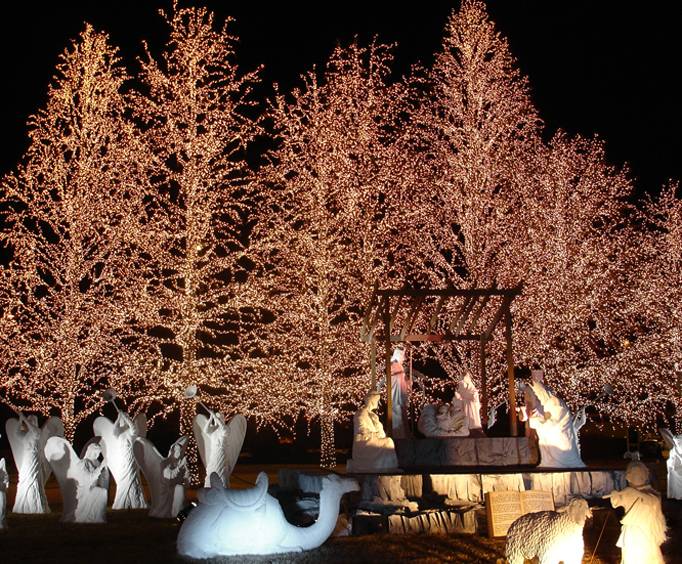 Dancing Lights of Christmas at Jellystone Park in Nashville, TN
2572 Music Valley Dr Nashville, TN 37214
If you're looking for a way to get into the Christmas spirit, then take a tour to see the Dancing Lights of Christmas at Jellystone Park in Nashville, TN. This is a fun attraction with displays on the ground and even hanging from the trees. At the end of the attraction, you can do a little gift shopping or get a festive treat.
The light show has been taking place for about seven years. As you drive through, you can see elves dancing, candy canes twinkling and large ornaments as they sit on the ground. There is also a 35-foot animated Christmas tree. You can tune the radio in your car to a set station to listen to music while you drive through the display. There is also music playing outside that you can hear if you have the window down. One of the fun ways that children might like to see the lights is by sitting on top of a fire truck. You can reserve a spot for your family with Yogi Bear as well as you all sit on top of a fire truck to see the lights. Santa's Village features sweet treats, gifts and pictures with Santa.
When you're in the Nashville area, take a drive through the Dancing Lights of Christmas. This is a fun attraction for the entire family. Enjoy looking at some of the other lights in the area when you leave.
Create Your Custom Package
Points of Interest