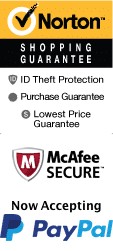 Are you thinking about strolling the grounds at East Park in Nashville, TN? The community center is a great place to go to.
There is a large option of activities to do for all ages. It is the perfect place to go with the family, especially if your budget is tight.
There is a full service fitness center, dance studio, exercise classes such as zumba, boot camp, yoga, water exercise, line dancing and more. There is an admission fee for the fitness area and you can pay three ways. You can pay for daily usage, monthly usage or a ten day pass. Adult prices are $3 a day, $30 a month, or $20 for a pass. Kids fees are $1.50 daily, $20 a month, or $10 for a pass. Senior prices are the same as a child's admission.
There is an indoor swimming pool with locker rooms. This place actually has an indoor track and a gymnasium. If you need an after school program then look no further. You can also enroll your children into the centers Youth Summer Enrichment Program. Have some bonding time with the kids and participate in one of their competitive and recreational sports programs offered for both kids and adults. Relax while the kids play at the outdoor playground.
For our seniors, the East Park community center also offers a daily senior adult program. This is especially great to get grandma and grandpa out of the house and mingling with others on the same level as them.
For anyone looking for party space, there are club rooms available for private rentals as well as a black box theater for community shows.