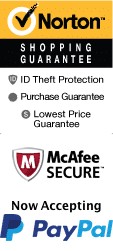 Cumberland River in Nashville, TN
It is difficult to know where to start describing the Cumberland River in Nashville, TN, because it is so full of beauty and natural wonders.
The river is 688 miles and is a major waterway in the Southern United States. It flows through nature areas and parks as well as rural and large cities, one of them being Nashville, which of course is well known for being a vital center for music and is also the capital city of Tennessee.
The Riverfront Park is an example of one of the amazing attractions along the Cumberland River. The park is also a venue for The Country Music Awards and in the summer there are musical events taking place every Thursdays. There are also cruises on the river, one being the "General Jackson", a non gambling old fashioned paddle boat that offers a 3 hour cruise with two shows a day or evenings trips and a special brunch on Sundays. Any cruise is a choice experience to completely experience the river, peacefully with all senses alert to the scenery along the banks. The river also has a pedestrian bridge where you are able to view extraordinary views of nature as well as the skyline of Nashville, plus it traverses one side of the river to the other as you walk or bike across the bridge to avail yourself of the areas nature trails. Across the Cumberland River stands the impressive and stately Cumberland River Bridge, a pedestrian bridge connecting parts of downtown Nashville. The Cumberland River pedestrian bridge is impressive, especially in the early mornings or at sunset when the sun paints beautiful colors along the sparkling waters.
Of course, the Cumberland River feeds into Lake Cumberland, a Nashville landmark that takes the beauty of this Tennessee river and combines it with a fishing reservoir complete with recreational ventures. There is a boat ramp, the famous dam, Cumberland Falls, water sports such as boating and swimming, and many more to achieve on the upper Cumberland River. These river basins are, of course, popular places for wildlife and the tributaries are known for fly fishing and other fun ventures.
The Cumberland River is an amazing and fascinating destination for vacations for individuals, families, nature lovers, fishermen and women, and music lovers as well. There are special events that take place throughout the year. All and all, a visit to The Cumberland River is certain to be delightful, interesting and memorable. When you aren't out on the water or taking a Cumberland River cruise on the General Jackson Showboat, be sure to check out other awesome Nashville ventures such as white water rapids, downtown boutique shopping, raft trips, and places such as the Gaylord Opryland Resort.