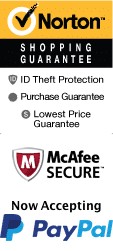 The following tours visit Centennial Park:
12/4/2023 - 12/31/2023
The Nashville Old Town Trolley Tour is the most fascinating way to experience the city; set out upon this fully-narrated hop on/hop off trolley tour to see Music City like you never have before on a family-oriented excursion.
Centennial Park Nashville is a 132 acre park located near Downtown Nashville which features a variety of memorials and monument structures including the famous Parthenon housing the statue of Athena as well as an exclusive art exhibit display.
The park was the home of the 1897 Tennessee Centennial Exposition and today is full of spacious lush greenery with flowers and trees, along with a recreation center, and there is even a small lake called Lake Watauga. The park is also home to many festivals, concerts, and other events throughout the year for guests to enjoy, and each monument is a gorgeous homage to a part of Music City history. This charming midtown park has water features, monument sculptures, walking paths, food trucks, plenty of green space, and tons of room to frolic, picnic, and play!
Nashville's Centennial Park was listed as one of the Top 25 Free Things to Do in Nashville This Summer on the Blog for Lifestyle and Travel and continues to be a popular spot for tourists. Of course, while you are staying in the gorgeous city of Nashville, Tennessee, you will want to make a vacation out of it. Book the perfect vacation rental or hotel and combine it with all of the amazing attractions and activities that call it home. When you aren't exploring the walking paths of Centennial Park Nashville, be sure to check out awesome endeavors such as downtown Nashville attractions, the Parthenon replica and art exposition, live music events, a dog park, sand volleyball courts, and other awesome features of the park and its surrounding areas. Check out other Nashville favs too, like the Grand Ole Opry and the Country Music Hall of Fame and Museum! The Nashville area is bound to be a blast.
Reviews

✓
Verified Traveler
Was able to attending earth day there this year, had a great time! Can't wait until next year.