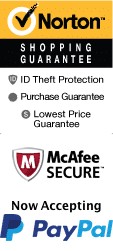 Caravelle Resort
6900 N Ocean Blvd Myrtle Beach, SC 29572
1-800-987-9852
Chat Now
Related Lodging by Category:
The Caravelle Resort is a beach hotel in Myrtle Beach. The hotel is located within 10 minutes of Myrtle Surf and Sand, Myrtle Beach Boardwalk, and SkyWheel Myrtle. It is also 5 miles from Broadway at the Pier and Dunes Golf and Tennis Club. Guests of The Cavalier Resort enjoy complimentary wireless Internet access, microwaves, and coffeemakers in their rooms. The Caravelle is an oceanfront resort with an indoor pool and lazy river. It is located just off the beach and is close to popular Myrtle Beach attractions, such as the Boardwalk. The resort is also within 2 miles of Myrtle State Park and Freestyle Music Park. Its 620 rooms are each individually decorated and have a refrigerator, microwave, and hairdryer. The property also features a business center with printers and fax machines. The Caravelle Resort in Myrtle offers spacious rooms with flat-screen cable TV and free Wi-Fi. You can also take advantage of a fitness center and a game room. The Caravelle also has a laundry facility on-site. The Santa Maria Restaurant serves a daily breakfast buffet and has a seasonal menu. The Caravelle's spacious and comfortable rooms are ideal for large groups or family events. The Caravelle Resort in Myrtle offers nine buildings with private pools for guests. All rooms are oceanfront and include a lazy river ride. Three of the buildings are oceanfront and have an oceanfront lawn. Each unit includes a fully equipped kitchen. All rooms are air-conditioned and feature complimentary wireless Internet. A microwave, refrigerator, and oven are also included in each room. There is also a business center. The Caravelle Resort in Myrtle Beach is located just a few minutes from the Myrtle Beach Boardwalk. The resort is also close to Broadway at the Pier and Myrtle Beach State Park. There are several dining options in the hotel, so you can find the perfect restaurant for your stay. The restaurant staff is happy to assist you with any questions you may have. It's a great place to hold your next event, and the oceanfront location is convenient for shopping and dining. The Caravelle is an oceanfront hotel in Myrtle Beach. The resort is conveniently located near Broadway at the Beach. The hotel has nine swimming pools and a lazy river. The Caravelle is an excellent choice for groups in Myrtle Beach. It is an excellent choice for group events. The property is close to many popular places in Myrtle Beach, including the boardwalk and Broadway at the Pier. The Caravelle is a modern resort on the beachfront. The resort features a modern, elegant atmosphere, and over 6,000 square feet of flexible event space. With a convenient location, guests can enjoy the beaches and the beachfront area in Myrtle Beach. In addition to the gorgeous views, this hotel is also a great place to get married. Its location makes it a great option for a destination wedding.
After booking your lodging or vacation packages in Myrtle Beach, check out amazing activities like the Pirates Cove Myrtle Beach Show, Medieval Times Myrtle Beach, Wild Water and Wheels, Dolphin Cruise North Myrtle Beach, Hollywood Wax Museum Myrtle Beach Wax Museum, Hilton Hotels Myrtle Beach SC, Myrtle Beach Shark Fishing, the Upside Down House Myrtle Beach, Legends Theater, Myrtle Waves Water Park Myrtle Beach SC, Ocean Dunes Myrtle Beach, Ripley's Believe It or Not Aquarium, Ripley's Believe It Or Not Locations, Kayak Myrtle Beach, Myrtle Beach Go Karts, Aerial Adventure Park, Surf Lessons Myrtle Beach, dinner and shows in Myrtle Beach, and more!
Location Highlights
The Caravelle Resort, located in scenic Myrtle Beach, offers plenty of nearby attractions for your adventure needs. Just a short walk away, you'll find grocery and convenience stores, along with stylish boutiques and malls perfect for souvenir shopping. With a range of restaurant options nearby, you can try local seafood favorites or grab a quick bite before hitting the beach. Speaking of the beach, the resort is located just steps away from the relaxing shores of the Atlantic Ocean. Plus, attractions like Family Kingdom Amusement Park and Myrtle Beach State Park are just a short drive away. Book your stay at the Caravelle Resort and experience all the excitement that Myrtle Beach has to offer!
.
Book Now!