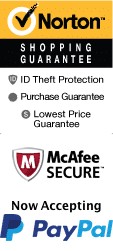 Ripley's Believe It or Not Museum Myrtle Beach
901 North Ocean Boulevard Myrtle Beach, SC 29577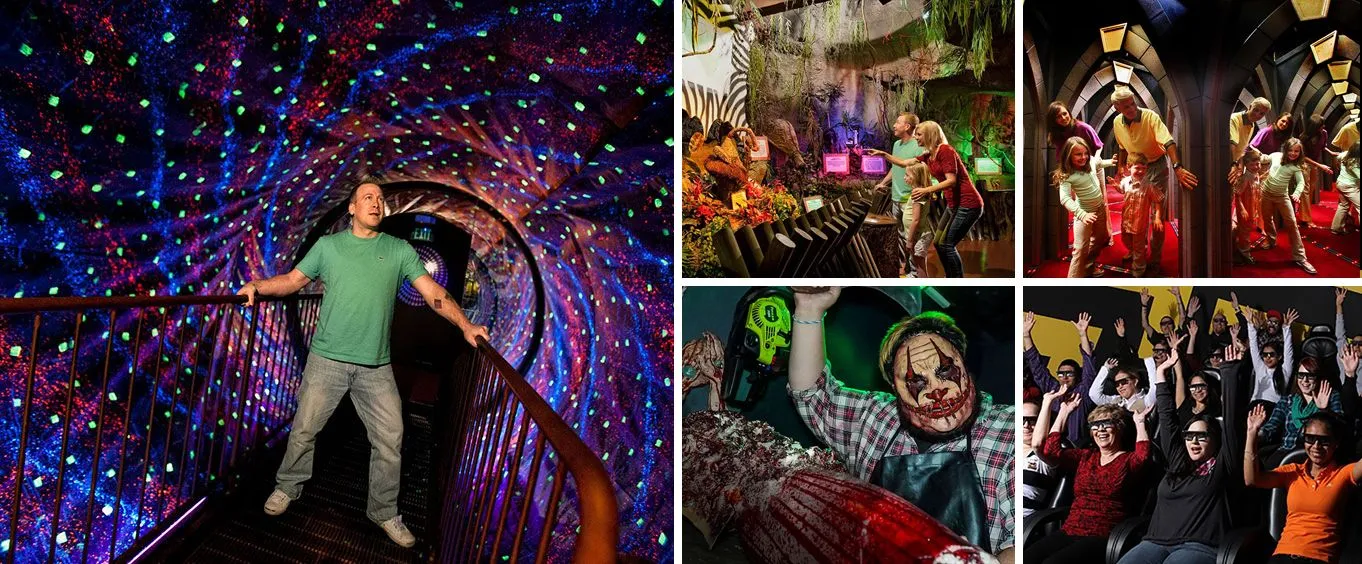 Ripley's Believe It or Not Myrtle Beach museum is a must-visit while you are in the city of Myrtle Beach, South Carolina. This intriguing location is filled with a variety of oddities that you will not be able to find anywhere else. Perfect for the whole family, explore all the interactive exhibits, displays, and interesting artifacts located at the museum to learn about the strange and mysterious world we live in. Ripley's Believe It or Not! Odditorium Myrtle Beach is brimming with interesting records like the world's tallest man and attractions such as a vortex tunnel. Regardless of the things that intrigue and interest you, Ripley's Believe It Or Not museum and legacy are one of the finest things to discover during your venture.
See a rollercoaster built from 30,000 matchsticks, a so-called vampire skull, and countless illusions. The museum also features themed galleries of the wacky and weird. There really is something for everyone. Replicas of famous people and a mermaid are other examples of what you will see at Ripleys Odditorium Myrtle Beach. With 14 galleries and over 500 exhibits, the museum has a bunch of variety to offer visitors. Exhibits which are featured are from around the world.
Robert Ripley was noted for collecting bizarre and odd memorabilia during the time frame of his travels, and now you can experience the highlights of his finds first-hand at Ripley's Believe It or Not Museum. Other attractions onsite include:
Ripley's Believe It Or Not Myrtle Beach Marvelous Mirror Maze: Conquer the amazing mirror maze at Ripley's Museum
As one of five Ripley's attractions in Myrtle Beach, SC the Marvelous Mirror Maze allows you to walk through a location that has hundreds of mirrors that span from floor to ceiling for a challenge that is both fun and a great bonding experience for the entire family at this interactive attraction. The maze spans over 2,000 square feet, with paths that lead to dead ends and surprising corners, and even crazy circles. Since the area is coupled with lighting and sound effects, it becomes even more confusing. You may think that this is your average carnival house of mirrors, but it is not. It is a new concept where you are sure to encounter a different experience every time you enter. This is done through multiple paths where you can even start from the end part of where you began and go through another path which you did not go through in the first place. Add this marvelous mirror maze attraction and tons of other great family fun attractions for a wonderful time during your next family vacation in Myrtle Beach.
Ripley's Believe It or Not Museum Moving Theatre
As another exciting Ripley's attractions Myrtle Beach offers, the Moving Theatre is sure to be a blast! Enjoy a thrilling adventure with the Ripley's Museum Moving Theatre, which offers guests the opportunity to experience a cinematic venture in a completely immersive way. You will feel every bump and vibration as you follow along with the Wishbone family on the adventurous 'Happy Family: The Ride". Experience the fast-paced, magical mayhem of Happy Family The Ride as the Wishbone family attempts to reverse the spell that an evil witch places on them. Guests will be spellbound as they follow the family on their ludicrously spooky adventure!
Ripleys Museum Myrtle Beach Haunted Adventure
The Haunted Adventure at the Ripley Museum in sunny Myrtle Beach offers the fright of your life as you experience art animatronics, high-tech special effects and live actors for a varied time of scares at this interactive attraction. In 1984, a horrible accident occurred in downtown Myrtle Beach. The Nuclear Waste Processing Facility had a containment breach, and was closed permanently. A company was hired to clean the abandoned facility this year, but found it wasn't nearly as empty as they had expected. Horrible mutations, flesh eating creatures, and unknown demons were waiting inside. Ripley's Haunted Adventure presents "Terror Factory"! This 15,000 square foot attraction is filled with horrors, and we dare you to face your fears at the #1 Haunted Attraction in Myrtle Beach. Hear yourself scream at every turn of your journey inside the dark building! Feel your heart race at the thought of what might be lurking in the next darkened corner. Experience what it's like to be chased by some unknown entity in the darkened bowels of the haunted factory. By the end of the tour, you will never forget The Haunted Adventure.
Visit one of the Ripley's Believe It or Not Locations for an Amazing Look at the World's Oddities!
Book tickets to the obscure and odd collection today and add it to your Myrtle Beach vacation package with tons of other great Myrtle Beach attractions and museums in the city. As one of the most beloved Ripley's Believe It or Not Museum locations, the Myrtle Beach museum is certain to impress. There are several other Ripley's Believe It or Not Myrtle Beach SC attractions besides the Odditorium, including Ripley's Haunted Adventure where you'll explore Ripley's haunted lab, Ripley's Aquarium Myrtle Beach which is a beautifully designed aquarium brimming with wondrous sea creatures, Ripley's Moving Theater (a 4D moving theater), the Myrtle Beach Skywheel, and Ripley's Marvelous Mirror Maze, a mirror maze labyrinth that will put your exploration skills to the test. So whether you conquer Ripley's mirror maze or learn about the World's Tallest Man at the Odditorium, you're sure to have a wonderful time at Ripley's Believe It or Not South Carolina museum in Myrtle Beach. From the Grand Strand to Ocean Boulevard and everwhere in between, fun awaits at Myrtle Beach South Carolina. ripley believe it or not myrtle beach
Reviews

Laura Milligan
High Ridge, MO
✓
Verified Traveler
Was fun for the kids. Lots of weird stuff all in one place.

david shepherd
Hope Mills, NC
✓
Verified Traveler
Ripley's museum had some very cool artifacts and some creapy ones. We like it very much.

Cathie

✓
Verified Traveler

Rachel

✓
Verified Traveler
Frequently Asked Questions for Ripley's Believe It or Not Museum Myrtle Beach:
Approximately how long could a customer plan to spend at Ripley's Believe It or Not Museum Myrtle Beach?

Most guests spend 1-2 hours at the museum. The other activities last approximately 15 mins each.

What amenities are available?

There is a gift shop on-site.

Is Ripley's Believe It or Not Museum Myrtle Beach handicap accessible?

Yes, it is handicap accessible.

Is photography & video recording allowed?

Cameras are permitted.

For what ages is Ripley's Believe It or Not Museum Myrtle Beach appropriate?

Attraction is appropriate for all ages.

Is parking available at Ripley's Believe It or Not Museum Myrtle Beach?

Paid public parking as well as multiple parking garages are available in the area.