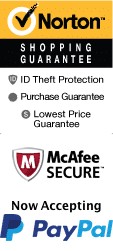 Located at 587 N.
State Street, is the Main Dock at St. Ignace in St. Ignace Michigan. St. Ignace is located in the Upper Peninsula of Michigan just over the Mackinaw bridge and the dock is just a short jog off of I-75. Boats come and go all day from this busy dock to take you on your perfect adventure.
Catch your boat to Mackinac Island or your sightseeing cruise on Lake Huron. Either way, your adventure starts at the Main Dock in St. Ignace. With ferry's leaving at all times of the day to and from Mackinac Island, your choices are endless. Go for the day. Go for a week and stay at one of the islands many eclectic, and historic hotels or take your tent and supplies and camp. You can even stay on the boat and enjoy the many sights of the trip. You will get a great view of the Mackinac Bridge which is beautiful in the daylight and breathtaking at night when it's lights stand out in the blackness of the Straits of Mackinac. Either way the many ferry company's will get your there and back at your convenience. Many sightseeing cruises also leave from the main dock in St. Ignace. Cruising over Lake Huron at all times of the day and evening is a must do in this area.
Whether your more interested in an Island that banned automobile traffic in 1898 or a scenic boat ride showcasing this amazing area, your trip starts at the St. Ignace Main Dock.