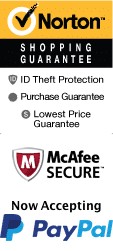 Knaebe's Mmmunchy Krunchy near Mackinaw Island, MI
2621 S. Karsten Road Rogers City, MI 49779
Knaebe's Mmmunchy Krunchy Apple Farm is located in the hills of Lower Michigan since the first trees were planted in 1985.
This apple farm and cider mill is thirteen acres with around thirty varieties of dwarf and semi-dwarf apple trees. Knaebe's doesn't't allow self-apple picking because the trees are rather fragile. However, the farm offers a wide variety of other entertainment.
The apple farm offers a variety of jams, jellies, honey, maple syrup and spicy apple butter. Their baking goods are also a huge hit! They sell cookie cutters, kitchen and bake ware, candles and many more items for baking. The variety of baked goods that are sold at the farm are freshly made daily and made from as many locally provided ingredients as possible. These delicious homemade treats made by Knaebe's vary from pies; donuts, muffins, cookies and of course apple crisp. The cider mill offers Cider Slushies, as well as Hot and Cold Spiced Cider. The cider is freshly made from their home grown apples. This apple farm and cider mill also has a hot dog stand on site, open on Saturdays and Sundays. Many of the items sold at the stand are home or locally made including the sausages; dogs, brats and sauerkraut.
During September and October Knaebe's offers horse drawn wagon rides and pony rides. Other activities for the family include a barrel train ride; apple slingshot, farm animals and a large playground. The pumpkin patch and Halloween activities also take place in October. Knaebe's Mmmunchy Krunchy Apple Farm and Cider Mill is an exciting place to be during the late summer and fall months.