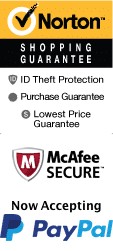 Mackinaw City Main Dock in Mackinaw City, MI
711 S Huron Ave Mackinaw City, , MI 49701
Located in the heart of downtown Mackinac City, the Mackinac City Main Docks are the primary departure and arrival site of the famous Mackinac Ferries.
The docks are home to most of the popular ferry charters that transport passengers across the Mackinac straits to Mackinaw Island and St. Ignace in the Michigan Upper Peninsula. Thousands of tourists and Mackinac residents and resort staff utilize these docks each year and it is one of the more recognizable landmarks in Mackinac City.
In addition to providing the only public access to Mackinaw Island, the main docks of Mackinac city offer some of the best views of the Mackinac bridge and the straits. There are multiple well-groomed and paved walkways for enjoying the sights while waiting for the next boat, or just taking in a Michigan sunset. The state operated docks also offer a public fishing pier at the northern tip of the docks where lake perch and bass are plentiful. The docks are nestled between a few of the many parks that are spread throughout the city which are connected by a 3-mile historical walkway, featuring audio tours and posted landmarks denoting historical sights. Right next to the docks is 'the Mackinaw', a coast guard icebreaker decommissioned in 2006 which now serves as a Coast Guard museum.
Mackinaw City has a rich Native American and maritime history and there are several landmarks and museums commemorating both. The docks are the best place to take in the historical and natural sights that Mackinaw City has to offer.