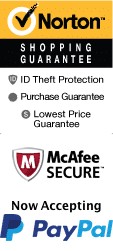 The Grand Hotel on Mackinac Island, MI
286 Grand Avenue Mackinac Island, , MI 49757
The following activities include admission to Grand Hotel:
The following tours visit Grand Hotel:
5/21/2023 - 10/21/2023
Take off on a relaxing horse-drawn carriage tour for the perfect start to your vacation as you explore the many sights including popular landmarks such as Arch Rock and the Avenue of Flags.
The Grand Hotel in Mackinac Island is mostly definitely grand.
When you first see this hotel you will be in awe. The size of it is just enormous and the architecture is beautiful. The landscape is just as lovely with lush green lawns, vibrant colored flowers. The outside porch runs along the whole front side of the hotel to give you a chance to sit and enjoy the beauty that surrounds you.
This hotel features 385 rooms. All rooms are different and you can find many different sized rooms for your accommodation. Every time you visit you will get a new unique trip when staying at this hotel. The hotel also has many activities and kids' programs for you to take part in. This hotel has been named one of the top 10 kid friendly resorts by Travel and Leisure Family magazine. It has also been recognized as part of the National Trust for Historic Preservation. This One of a Dozen Distinctive Destinations is not the only award they have won, there are many more.
When having dinner at the hotel, they require that you dress formally. The Grand Hotel takes pride in their hotel and would like their guests to do the same. If you choose to have dinner at the hotel, a coat and tie will be required for men and dresses or pantsuits will have to be worn by women. Dinner is a five course meal. Children up to 11 years old eat for free and older children have a reduced rate for their meals. The hotel also offers a full breakfast menu.
Reviews

Evonna

✓
Verified Traveler
My parents stayed here a few years ago and they said it was a spectacular visit. I want to visit one day myself.