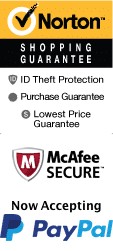 Longwood Gardens in Kennett Square, Pennsylvania features an estate that is comprised of an astonishing acreage of 1,000.
It is no wonder that visitors from all over the world desire to take a leisurely walk inside Longwood Gardens each year. But, Longwood is not just comprised of gardens. There are meadows and woodlands, along with 20 indoor gardens in heated green houses and gorgeous fountains.
You can also take advantage of educational programs from classes for the amateur to career training and internships for the would-be professional. Check their calendar often for seasonal events.