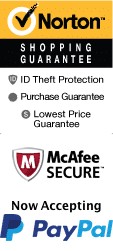 Lancaster Vacation Packages with Lodging & Activities
Customize your Lancaster vacation with a unique vacation package to this quaint region! Select your lodging, choose activities and attractions and search for special events to attend while you're in the area. You'll find all you need to enjoy the perfect Pennsylvania getaway!

Create Your Custom Package
Lancaster, PA Vacation Packages
Experience a fun and exciting vacation with the whole family when you book the Best of Lancaster Package. This amazing bundle includes four comfortable nights lodging at the hotel, resort, or inn of your choice.

Starting at

$165

per adult*




Package Includes

4 Night's Accommodations in your choice of over 21 hotels.
Pennsylvania Dutch Country is one of the most interesting regions in the entire United States. Head out to Lancaster to experience some of the local culture. With this Amish Experience package, guests can explore Amish life with the Unique Amish Immersion experience before returning to Lancaster to enjoy their three nights of lodging at their choice of area hotels.

Starting at

$129

per adult*




Package Includes

3 Nights' Accommodations in your choice of over 21 hotels.
Unique Amish Immersion in Lancaster
Experience a weekend full of fun and excitement with the Lancaster Attractions Vacation Getaway. Included in this bundle are two nights lodging at the hotel of your choice as well as admission to Hersheypark.

Starting at

$167

per adult*




Package Includes

2 Nights' Lodging in your choice of over 21 hotels.
Hersheypark
Experience the perfect family vacation when you book this amazing package to Lancaster, Pennsylvania. This wonderful getaway bundle includes four nights' lodging at the hotel, resort, or inn of your choice, as a ticket to Hersheypark and admission onto the Unique Amish Immersion Experience.

Starting at

$239

per adult*




Package Includes

4 Nights' Lodging in your choice of over 21 hotels.
Hersheypark
Unique Amish Immersion in Lancaster
Spend some time with that special someone on your next romantic getaway to Lancaster and get the best deals with the Lancaster Romantic Getaway Package. This lovely bundle features everything you need for a fun time including two nights' lodging at the hotel accommodations of your choice as well as the Private Walking Food Tour.

Starting at

$93

per adult*




Package Includes

2 Nights' Lodging in your choice of over 21 hotels.
Private Walking Food Tour in Lancaster
Enjoy your time in the beautiful area of Lancaster, Pennsylvania with the Lancaster Tour Package. This family fun package includes 3 nights at the lodging of your choice from a list of hotels, resorts, and inns to choose from. You'll also get admission on the Private Walking Food Tour and the Unique Amish Immersion experience. Book the Lancaster Tour Package today and get ready for the best family vacation!

Starting at

$129

per adult*




Package Includes

3 Nights' Lodging in your choice of over 21 hotels.
Private Walking Food Tour in Lancaster
Unique Amish Immersion in Lancaster
Enjoy a wonderful weekend vacation to Lancaster, Pennsylvania with the Lancaster Weekend Getaway Package. This fantastic bundle includes everything you need to have a fun and joyous weekend including two nights' lodging at the hotel of your choice from over 32 hotels and Rock Climbing with a Trailside Meal.

Starting at

$93

per adult*




Package Includes

2 Nights' Lodging in your choice of over 21 hotels.
Rock Climbing & Trailside Meal