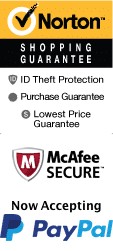 Best of Lancaster Package
Head to the heart of Pennsylvania Dutch Country to Lancaster, PA!
This gorgeous city is brimming with a variety of things to do and see, from theme park fun to Amish experiences and everything in between, you and your loved ones are sure to find something to your liking.
>>MORE: Things to Do in Lancaster
Sightseeing Adventures
While in the city, be sure to check out all of the amazing tourist options. After spending a day exploring the Amish traditions, visit some of the most exciting sightseeing areas in the city such as Strasburg Rail Road, the Amish Village, and Susquehannock State Park! There are plenty of reasons to head out and experience the wonders of this old-fashioned city.
>>MORE: Sightseeing in Lancaster
About the Best of Lancaster Vacation Package
If you'd like to experience some of the best attractions and activities that Lancaster has to offer, the Best of Lancaster Package offers four nights' lodging.
About the Included Lodging
Enjoy a wonderful four nights in the hotel of your choice. Choose from over 33 splendid hotels to reside in for the duration of your vacation. Choosing your amenities, features, and location will help you to carefully curate the best vacation for you and your loved ones.
>>MORE: Lodging in Lancaster
Show your family what it's like to live a more simple life with less distractions and book the Best of Lancaster Package where you'll experience popular attractions and a great four nights of lodging.
Frequently Asked Questions:
---
---
---
Customize a package with this form: