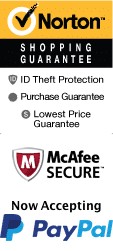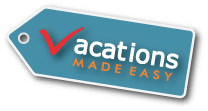 Lancaster, PA Attractions & More
Popular Activities in Lancaster, PA
This 48-acre theme park is designed for families to enjoy their vacation with a variety of fun rides, attractions, and shops to enjoy together. Dutch Wonderland is filled with over 35 fun rides and attractions including roller coasters, family rides, shows, and more to enjoy together. There are also a ton of great food eateries to enjoy delicious snacks and meals during your visit.
Hersheypark
Located only 29 miles from Lancaster, this main tourist attraction is worth a short drive to have a day full of family fun. The Hersheypark theme park has something for all ages to enjoy during the visit including thrill rides, family rides, shows, a water park during the summer season, gift shops for souvenirs, and tons of eateries and dessert shops to enjoy a Hershey chocolate sweet treat during your day of fun in Hershey, Pennsylvania.
Amish Experience Farmlands Tour
When you plan a trip to Amish country, a must during your trip is to learn about the oldest Amish community in the world. This tour takes you through the country roads of Lancaster county to see the beautiful farmlands and Amish communities and countryside. Your guide will provide information and a history of these communities for a wonderful insight on their lifestyle and how they survive in this technological world. During the tour, you may even stop at a roadside stand or Amish business to explore their handmade items and foods.
Historical Landmarks and Attractions
The Amish House and Farm Museum
Open since 1955, the Amish House and Farm Museum has been educating the public about the Amish way of life to help families learn about their lifestyle and create wonderful memories learning about their heritage and history in the area. The attraction includes a guided house tour of an Amish home and farm land to see many animals and the work that goes into running their community. Then, head out on a bus tour through the Amish countryside and a stop at an Amish business to see many handmade items and food available for purchase.
Wheatland
The beloved home of James Buchanan, the 15th President of the United States. Here at this historic home built in 1828, you can take a guided tour of the home and learn about the presidents life at the home and the historical significance to the area. There is also a museum store where you can take a piece of history home with a variety of souvenirs available for purchase.
Rock Ford Plantation
The plantation was the home of Edward Hand who was the Adjutant General to George Washington during the American Revolution. The home has been furnished with period style art and furniture so you can get a feel of what the home was like during its prime historical significance. The plantation was a working farm with fields, orchards, and livestock. Today, you can tour the beautiful grounds and home to get a better understanding of early American life and how the lives of the enslaved who worked on the plantation.
Museums in Lancaster
Landis Valley Museum
Get an in-depth look into early Pennsylvania life with the Landis Valley Museum. Here, you can see artifacts, collections, and reenactments of the early German-styled life of the area from the 1740s up until the 1940s. Visit replica homes and stores, tour the collection of artifacts, and learn about the tools that were used in the early days of American history.
The Lancaster Science Factory
This hands-on interactive science museum is geared towards kids and their families to enjoy interactive exhibits and displays and learn more about the wonderful world of science and how it's used in the world today. Exhibits throughout the science museum include interactive activities that involve mechanics and motion, electricity and magnets, lights, acoustics and sound, and so much more to keep your brain involved and your family having a wonderful time together!
Shopping in Lancaster, PA
One of the great things to do in the area of Lancaster, PA is to shop til you drop! With great name brand stores, boutiques, and stores featuring local handmade items, you can make sure you return home with some great items! Two notable shopping locations in the area are the Shops at Rockvale which feature over sixty name brand stores and ten restaurants and the Tanger Outlets in Lancaster with over 80 designer and fashion outlets to get great deals and have a fun-filled day of shopping experiences.

Wingate by Wyndham Lancaster ...
Lancaster Marriott at Penn Sq...
America's Best Value Inn Lanc...