Hersheypark
100 W. Hersheypark Drive Hershey, PA 17033
1-800-987-9852
Description
Hersheypark Photos (16)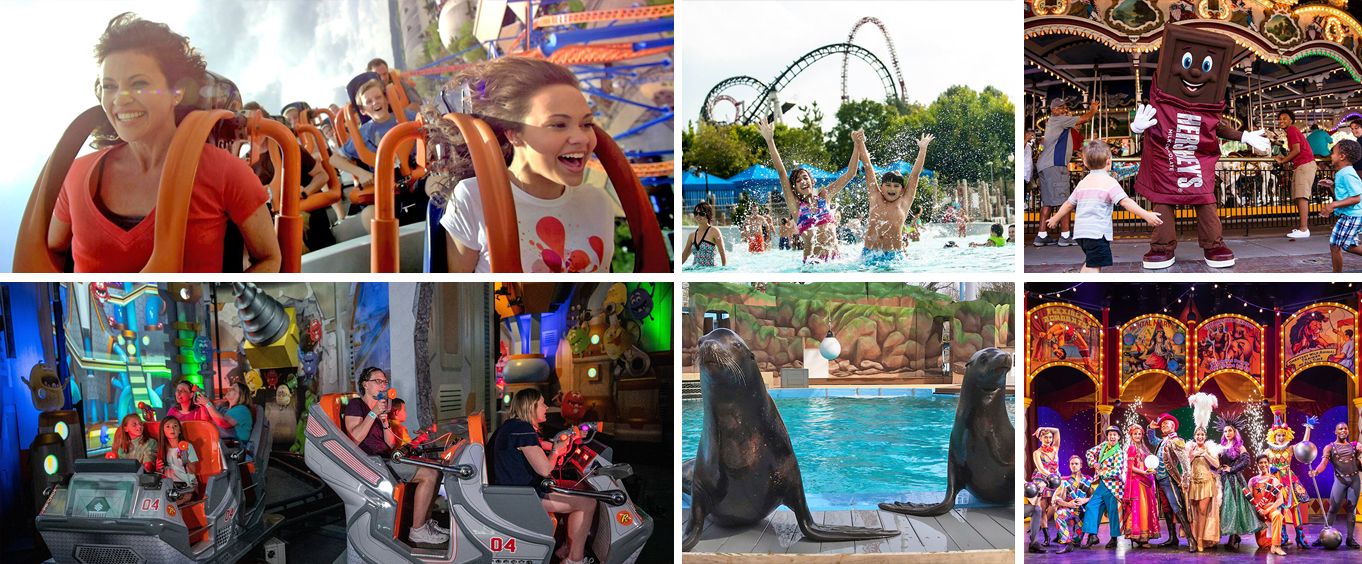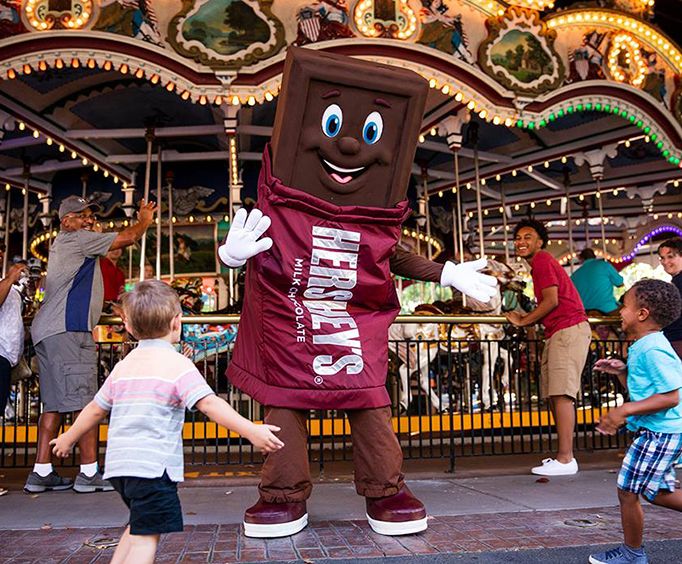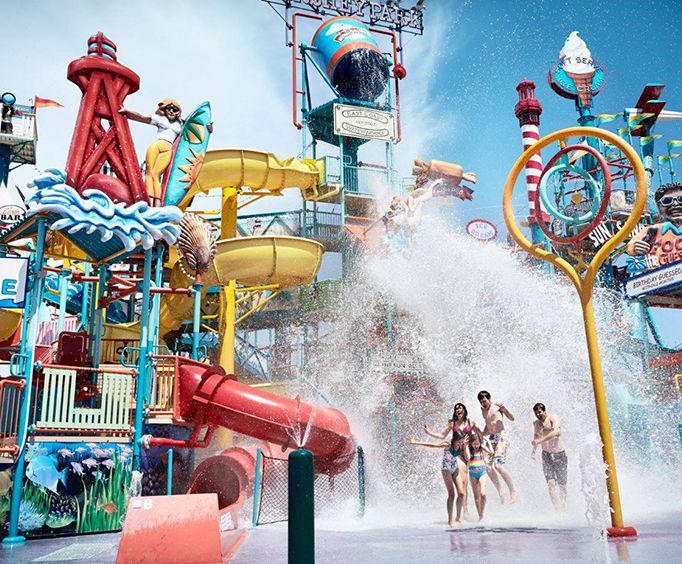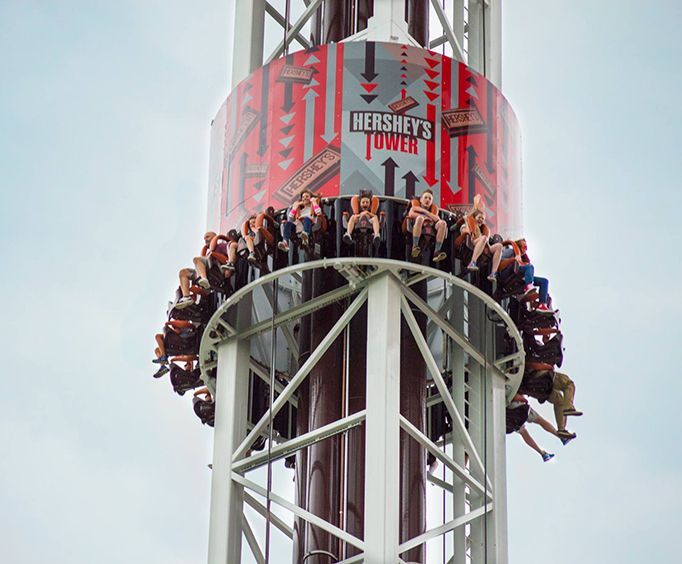 There is no better place to head for family fun and excitement in the heart of Pennsylvania than Hersheypark.
Located in Hershey, Pennsylvania, Hersheypark first opened its doors to provide families with chocolate-themed fun in 1907. Since that time, this popular theme park has grown in size and now offers more thrills than ever with its numerous thrill rides, mild kiddie rides, water attractions, live shows, and special events.
The most famous rides at Hersheypark are the thrill coasters, such as the Fender Bender, Fahrenheit, and Great Bear. There are also plenty of rides for pint-sized guests to enjoy, including Helicopters, Mini Scrambler, the Pony Parade, and Bizzy Bees. If you visit the park on warm days, be sure to bring your swimsuit and sunscreen along so you can enjoy the refreshing thrill of water rides like the Coastline Plunge, Sandcastle Cove, East Coast Waterworks, the Coal Cracker, and Tidal Force. Hersheypark also offers a range of special events including live shows, regular daily shows, and even strolling shows that you can catch sporadically as you make your way from attraction to attraction. There are dozens of snack shops and restaurants located throughout the park, as well as a chocolatey gift shop where you can pick of souvenirs and gifts. Don't miss out on the family fun at Hersheypark on your Pennsylvania getaway!
Reviews
4.8 | 4 reviews
Customer

✓
Verified Traveler
"What a blast!"
What a blast! We had so much on this adventure and cannot wait to return back.
Wendy Holland
Springfield Mo
✓
Verified Traveler
As far as family fun is concerned this park is a must. Plenty of shows and rides. Just make sure you bring a good pair of shoes because there is alot of walking around.
Jason Bochenek
NJ
✓
Verified Traveler
Great place for the whole family. Not just for kids. We had tons of fun.
Deborah Leech
Charleroi, PA
✓
Verified Traveler
Great water park, coasters and zoo!
Book Now!