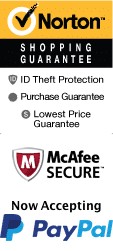 Dutch Wonderland Family Theme Park
Dutch Wonderland Family Theme Park is no longer available, it is unknown if or when it may return.
Dutch Wonderland is one of the few theme parks that appeal to the younger kids in the family, featuring fun coasters, slippery slides, and enjoyable shows. The park is a "Kingdom for Kids," with costumed characters like the Knight and Princess Brooke, who greet your children with their respective titles of "prince" or "princess." Though Dutch Wonderland specializes in rides for kids, special-colored jewels separate the rides by height requirements, distinguishing which rides are perfect for your children or for the whole family.
The "Just for Kids" rides have several unique options that your kids will love. Be sure they try Duke's Dozers, where they can pilot their own dirt-digging miniature bulldozers. For kids who are a little more courageous, try the Sky Fighter, where junior astronauts are propelled around on their own space adventure. Other kid-friendly rides include the Frog Hopper, Silo Slide, Wonder Whip and many more.
For rides that the family can experience together, Dutch Wonderland offers options like the Gondola Cruise, where you can tour the waterways that wind through botanical gardens on a personal gondola. If you have a young, but enthusiastic future driver in your midst, the Turnpike allows them to get behind the wheel and drive you around for a change, no license required.
Cool off from the heat of summer at Duke's Lagoon, which features a multi-level platform with kid slides, spray nozzles, jets and tipping cones that are set to spontaneously drench bystanders. More thrilling water rides include the Pipeline Plunge, a huge water slide, and the Double Splash Flume, a coaster-like ride down the "river" on a log boat. Maybe you'll even get to see Duke the purple dragon himself!
While in the park, make sure to grab a bite to eat at one of the many vendors or restaurants, some of which have healthy options on the menu. Catch an amusing show between rides or take a break on a shaded bench. Wherever you spend your time at Dutch Wonderland, it's sure to be one of your family's greatest adventures.
Reviews

Kelly Fletcher
Mount Laurel, New Jersey
✓
Verified Traveler
Loved the park and all the rides. It took us ten hours to get through the park with us spending time at the water park first. Lines were not long. We encountered a thunderstorm while we were there. We waited it out and as soon as it passed the park re-opened and we had free access to all the rides. Very few people stayed. It was great. The food was very price and not very good at all.

VERUIR AGHAMALIAN
Clarksburg, MD
✓
Verified Traveler
We enjoyed the park and had a good time.