Unique Amish Immersion in Lancaster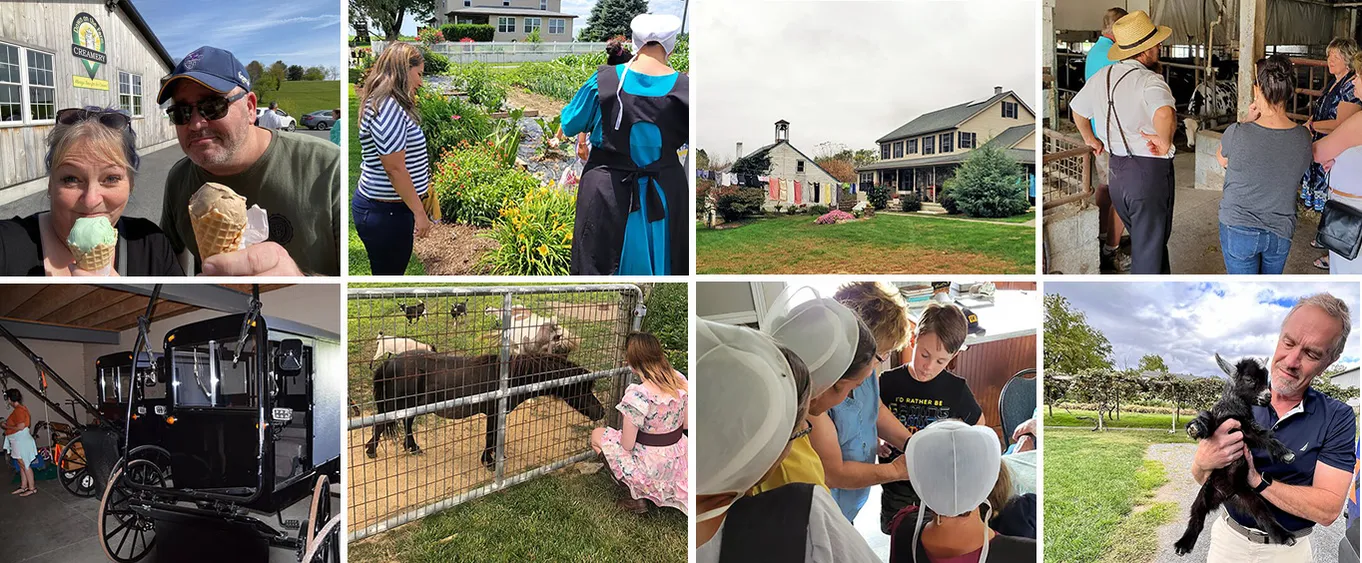 1. Location
The tour will start at the central location. The main office is located in the heart of Amish Country, between Lancaster and Reading and is easily accessible from any major highway.
2. Activities
Guests can visit an Amish Country Store, see the Creamery, where ice cream is made from Amish cow's milk, and explore the Amish Dairy Farm.
3. Guiding Interests
They are passionate about history, heritage, and culture. They believe each person should experience their culture and want to share it with others.
4. Highlights
Milking station at an Amish Dairy Farm for dairy ice cream tasting and overview of old-fashioned ways of making delicious ice cream from scratch. This is a working farm where the cattle live indoors in winter and outside in summer. Children love to see the cows and calves up close. The Amish farmer milks the cows by hand twice daily, once in the morning and once in the evening when they return home from work.
The guest farm tour offers an exceptional opportunity to experience Amish life. There will be opportunities to take photos at the farm, orchards, and homes. You will also have the chance to learn about their faith, culture and lifestyle in an enthusiastic and informative way.
Frequently Asked Questions for Unique Amish Immersion in Lancaster:
Approximately how long could a customer plan to spend at Private Amish Home & Farmlands Tour with Narration, Amish Dairy Farm Tour, Creamery Tasting, Amish Shops & More?

It lasts approximately 3 hours.
Book Now!