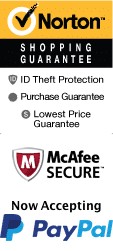 Lancaster Attractions Vacation Getaway
Lancaster, PA is affectionately known as Pennsylvania Dutch Country.
This old-fashioned city is known for its family-friendly atmosphere and tons of fun. Experience both Hersheypark and some of the best lodging options available with your Lancaster Attractions Vacation Getaway.
Plenty of attractions are waiting for you in Lancaster! For those who are interested in the Amish ways of life, they can embark upon a variety of interesting tours to see how they live their lives. There are other modern adventures to take in as well, such as a visit to the Lancaster Science Factory or Long's Park. Other sightseeing adventures allow visitors to experience the beauty of the area. No matter what you decide to do, Lancaster is a wonderful city to visit.
>>MORE: Things to Do in Lancaster, PA
About the Lancaster Attractions Vacation Getaway
Good, clean fun and hot attractions await you with the Lancaster Attractions Vacation Getaway, which includes two nights' lodging as well as admission to Hersheypark.
About the Included Admission to Hersheypark
Since 1907, Hersheypark, a theme park in Hershey, Pennsylvania, has been the area's top destination for family pleasure. The park is created for all ages to spend a day full of excitement and thrills on your next holiday, with over 70 rides in this chocolate realm of enchantment! There are giant coasters like Comet, Fahrenheit, Wildcat, and so much more for thrill enthusiasts to enjoy!
About the Included Lodging
With your two nights' lodging, you will have plenty of time to enjoy your attractions and relax. Choose lodging that fits your needs for your vacation by looking through our selection! There are plenty of great options to decide from, allowing for the perfectly tailored vacation experience.
>>MORE: Lodging in Lancaster, PA
Enjoy a fantastic vacation that will go down in the books as one of the best of all time! Lancaster, PA is filled with a variety of unique attractions and adventures, and this tailored experience allows visitors to get out and have a blast in Pennsylvania Dutch Country!
Frequently Asked Questions:
---
---
---
Customize a package with this form: