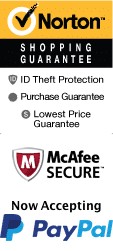 Lancaster Romantic Getaway Package
Get out and experience a fantastic adventure in Lancaster, PA.
This romantic getaway provides everything that you and your special someone will need to enjoy your getaway in Lancaster. It includes lodging as well as admission on the Private Walking Food Tour in Lancaster. As well as the included activities, visitors will be able to visit other awesome places in Lancaster at their own leisure. Take a scenic train ride on the Strasburg Railway or enjoy all of the wonderful dining, shopping, and other activities to put a spark in your romantic endeavors.
>>MORE: Things to Do in Lancaster
About the Lancaster Romantic Getaway Package
Want to try something new, exciting and fun on your two-night Lancaster romantic getaway? Book your favorite suite with the included lodging and enjoy a sweet thrill with your loved one on the Private Walking Food Tour of Lancaster.
About the Included Admission on the Private Walking Food Tour
One way to get closer to your sweetheart is with a delicious tour! On the Private Walking Food Tour, visitors will be swept away for an afternoon of foodie fun. Hundreds of years of culture and history combine with the flavors of local cuisine for a mouthwatering addition to your vacation.
About the Included Lodging
Spend the evening enjoying the fresh Pennsylvania air as you watch shows and ride rides. It can take you back to the days of a more carefree time which is great for bonding and making fun, silly memories with your loved one. This package also includes two nights' lodging at the hotel of your choice from over 32 hotels!
>>MORE: Lodging in Lancaster
This getaway is one-of-a-kind experience that you are sure to cherish long after your vacation. Make your vacation unforgettable!
Frequently Asked Questions:
---
---
---
Customize a package with this form: