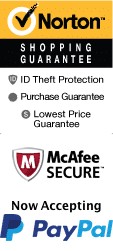 Lancaster Family Vacation Package
Visitors of all ages will have a blast with the fun activities in Lancaster, PA!
This Lancaster Family Vacation package features the best of the best when it comes to Lancaster fun, and you can experience it with your entire family. The package features four awesome nights of lodging at your choice of area hotels as well as admission onto the Unique Amish Immersion Experience and admission to Hersheypark.
There is no better way to enjoy a vacation than with a trip to Lancaster, PA. Here, guests will find a multitude of activities to fill their vacation with.
Some of the options that you can explore at your own leisure include taking a scenic ride on the Strasburg Rail Road, visiting the Amish Farm and House, or exploring the Railroad Museum of Pennsylvania. Some free activities include the Green Dragon Farmers Market & Auction, the Demuth Museum and Lancaster Musem of Art, as well as Parks and Preservations including Columbia Crossings River Trails and even Hershey's Chocolate World for the kiddos.
>>MORE: Things to Do in Lancaster, PA
About the Lancaster Family Vacation Package
Your family is going to love you for taking them to Lancaster with the Lancaster Family Vacation Package, so you can all enjoy four nights' lodging as well as admission to the Unique Amish Immersion Experience and Hersheypark.
About the Included Amish Immersion Experience
Explore the history of Lancaster and the most interesting parts of Pennsylvania Dutch Country on this three-hour The admission includes a guided tour of an Amish farm, craftsman, and more. See the Lancaster countryside and explore more than 250 years of Lancaster Amish history.
About the Included Hersheypark Admission
Hersheypark, a theme park in Hershey, Pennsylvania, has been a favorite family vacation destination in the area since 1907. With over 70 rides in this chocolate realm of fantasy, the park is designed for people of all ages to spend a day full of excitement and thrills on their next vacation! For adrenaline seekers, there are gigantic coasters like Comet, Fahrenheit, Wildcat, and much much more!
About the Included Lodging
Your four nights' lodging will give you ample time to enjoy each of these activities and attractions and give you some extra time to explore the area on your own. Choose the lodging that best fits your needs from our selection of over 12 hotels and inns in the Lancaster area.
>>MORE: Lodging in Lancaster
Enjoy a fantastic family-friendly getaway in the beautiful city of Lancaster, PA. Experience tons of fun and take advantage of the lodging included in the package for an unforgettable time.
Frequently Asked Questions:
---
---
---
Customize a package with this form: