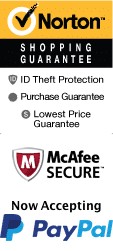 Eagle Falls Adventure Park in Lancaster, PA offers up some great activities for the whole family and is, in fact, a favored destination for both Lancaster residents and visitors to the area.
Instead of making your kids suffer through another museum or shopping for Amish souvenirs, this adventure offers families a number of activities for both the young and old.
Open from April through October, the Eagle Falls Adventure Park, prices are really affordable and the best part is that grown-ups who don't want to play in the water or go golfing don't have to pay just to follow their child but not partake of the activities — what a deal! There are several water slides for cooling off on a hot day as well as bumper boats for the small kiddies. For the older kids, the 18 holes of miniature golf is appealing as are the go-cart racing opportunities.
There are plenty of lodging and restaurant options in the vicinity as well as other family friendly attractions so that you can take a mini-vacation with the whole family to Lancaster. Eagle Falls Adventure Park would be the totally kid-friendly portion of the trip and they will greatly enjoy all of the attractions. Plus, you will be pleased by the attentiveness of the employees.
Plan a trip to Eagle Falls Adventure Park in Lancaster, PA when you take your family vacation in Amish country. The kids will definitely thank you for it. And adults, you will enjoy the experience as well.