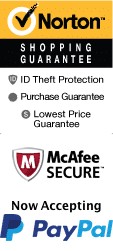 Buck Motor Sports Park in Lancaster, PA has something for everyone, with truck and tractor pulls, demolition derbies, monster truck shows and more.
The Buck Motor Sports Park in Lancaster, PA has been in business for 33 years and each year seems to get better than the year before with all the events they offer. They pride themselves in offering some of the best motor sports activities at the best prices for the family, making in an event the whole family can enjoy. They bring you some awesome shows with some very popular super stars in the business.
You can go to the pit area and watch the teams and drivers get ready to rumble. Many times, people just go there to get an autograph from their favorite driver. Buck has a great souvenir stand with a huge selection of souvenirs to purchase. The refreshment stand will more than satisfy your and fulfill your appetite.