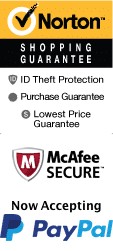 No trip to the Lancaster area is complete without viewing the way of life of the Amish people of Pennsylvania, making your trip an interesting and educational experience for the entire family any time of the year.
The Amish Country Tours is one of the most popular tours of Amish country available. You will be able to get the views and the narration necessary to understand this way of life when taking a tour of this sort.
You can expect a comfortable tour long enough for you to get the entire experience. You will be taken by bus through the Amish farmlands by a certified guide, knowledgeable and experienced in giving tours and about Amish people.
During the tour you will be able to see the Amish farms, roadside stands run by Amish people, while visiting craft and quilt shops and the bakery. You can find this tour at 3121 Old Philadelphia Pike in Bird-in-hand, near Route 340 at Plain & Fancy Farm. You can contact the tour by phone at 717-768-3600.
Group rates are available but you will need to contact them by phone to ask for a quote. This tour is only available during specific days and times so make sure to call ahead so you can plan accordingly.
Reviews

Brenley
Glad I've Fnailly Found Something I Agree With!
✓
Verified Traveler
Glad i've fnailly found something i agree with!