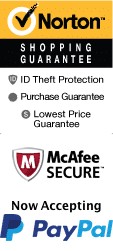 Basin Spring Park in Eureka Springs, AR
12 Spring Street, Eureka Springs, , AR 72632
Basin Spring Park is located in downtown Basin Spring Park is located in downtown
Basin Spring Park is located in downtown
Basin Spring Park is located in downtown Eureka Springs. Its prime location is an excellent venue for tourists. Sightseers who visit Eureka Springs regularly include Basin Spring Park in their itineraries.
In the heart of the downtown shopping district, Basin Spring Park has served as a prominent square for over 100 years. The park offers benches for rest, a starting point for two significant town tours, periodic entertainment, and artists' exhibits. The historic, frequently visited 1905 Basin Park Hotel sits at the edge of the park along with many other close by lodging options. Basin Park was an influential setting for town establishment and prompted the name "Eureka Springs".
Basin Spring has had a notable history record dating back to the late 1800's. Early settlers, including European and Native Americans, discovered the healing benefits of the springs. The springs consisted of therapeutic minerals that contained magnesium, phosphorus, zinc, radium, and calcium. Citizens traveled to the springs for medicinal purposes. The town was named Eureka Springs based upon the phenomenal health benefits that Basin Spring provided. Basin Spring is now situated under Basin Park since a circular wall and railing has encased the curative stream. Today, tourists can walk to the railing, look under the grating, and view the original springs.
Basin Spring Park is a must-see attraction located in downtown Eureka Springs, Arkansas. Upon deciding on attractions to see in Eureka Springs, Basin Park is a necessity. The history, culture, and expressive aura of Basin Spring Park tell a story everyone would want to hear.