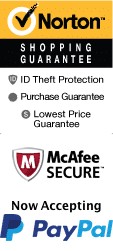 Eureka Springs Guided Eco Tour
5358 Buck Mountain Rd Eureka Springs, Arkansas 72632
1-800-987-9852
Chat Now
Get ready to immerse yourself in the natural beauty of Eureka Springs, Arkansas with the Eureka Springs Guided Eco Tour. This activity takes place among some of the most stunning landscapes in the region, ensuring that visitors will have a unique experience that is both educational and entertaining.

Throughout the tour, participants will see a variety of native plants and wildlife while learning about the area's rich history, geology, and conservation efforts. The tour is approximately two hours long and requires a moderate amount of walking, so it is important to wear comfortable shoes and dress appropriately for the weather.

One of the highlights of the tour is the opportunity to see the Blue Spring Heritage Center, which features a stunning natural spring that is revered for its crystal-clear waters. Visitors will learn about the importance of conservation efforts that help protect this natural wonder and get an up-close look at the local flora and fauna. The knowledgeable guide will also share information about the area's Native American heritage and how it has influenced the culture of the region.

Another must-see attraction on the tour is the Pivot Rock and Natural Bridge, a unique geological formation that is an incredible sight to behold. The guide will explain the history and formation of the rock as well as the surrounding Ozark Mountains and how they have contributed to the area's unique topography.

History buffs will also love the chance to see the historic downtown Eureka Springs, where they will learn about the town's fascinating past and hear stories about the colorful characters who once roamed the area. The guide will point out key landmarks and share interesting anecdotes, making for an engaging and informative experience.

In conclusion, the Eureka Springs Guided Eco Tour is an unforgettable activity that is perfect for anyone who loves the outdoors and wants to learn more about the natural beauty and cultural significance of the Ozark Mountains. So come and discover the magic of Eureka Springs on this fascinating and educational tour.
Book Now!