The Great Passion Play
Location: The Great Passion Play, 935 Passion Play Road Eureka Springs, AR 72632 |
1-800-987-9852

Bear witness to the greatest Biblical story of all time; with over 150 actors, and live birds and animals, this Eureka Springs play is sure to impress and dazzle the entire family.

Details

Show Lasts Approximately 1 Hour and 45 Minutes, But Arrive Early for the Full Experience New Holy Land Tour lasts approximately 3 hours

Appropriate for All Ages

Handicap Accessible

Non-Flash Photography is Permitted

Gift Shop On-site

View Schedule

View Menu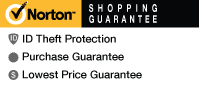 Description
The Great Passion Play is held within a three-stories-high amphitheater the size of two football fields, setting the story of Jesus' life to a huge stage. Watch in awe and reverence as Jesus gains a following before being betrayed by Judas. Grieve as Jesus gives up his life for your sins as he is crucified on the cross; and rejoice when he arises from the tomb in his holy resurrection.

You can witness the story of Jesus Christ as he experiences life, performs many miracles, and spreads the word of God. A great experience for the entire family, this play is one you must see.
If you are wanting to experience more while in Eureka Springs, take the New Holy Land Tour where you'll visit replicas of biblical scenes including the room where the Last Supper took place. You will even get to experience dialogue with biblical characters as you tour.
If you are still hungry for more, join fellow tour members for a delicious buffet dinner. With pulled pork, ribs, chicken, and tons of sides, this meal is sure to impress just as much as the play itself.
So come down to Eureka Springs to experience one of the greatest biblical stories live in person; get the full experience with the New Holy Land Exhibit and Dinner, and have a great time with the entire family.

EUREKA SPRINGS
SHOWS & ACTIVITIES
EUREKA SPRINGS AR
HOTELS & VACATION PACKAGES
MOST POPULAR THINGS TO DO
IN EUREKA SPRINGS ARKANSAS