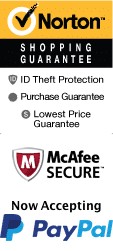 "Eureka Rocket" Golf Cart Eureka Springs City Tour
2 N Main St Eureka Springs, Arkansas 72632
1-800-987-9852
Chat Now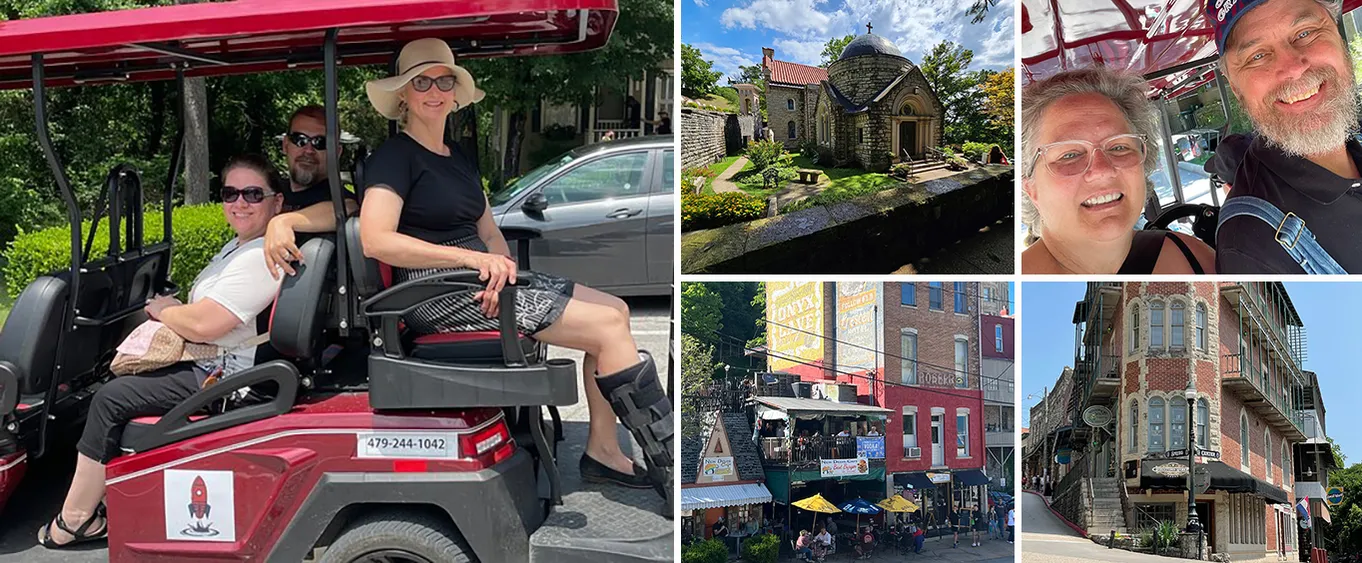 Explore the beauty and natural wonders of Eureka Springs, AR with this amazing 'Eureka Rocket' Golf Cart Eureka Springs City Tour. This cool tour provides plenty of great views and insight into Eureka Springs' history, making it a fantastic option for those vacationing in the area. Check it out!
About the Tour
Set out on a fun adventure as you climb aboard the Eureka Rocket. This brilliant side-by-side vehicle has the ability to take you to some of the best places in the city to uncover its history and reputation for yourself. Climb aboard and buckle in, then relax as you set out on a guided journey through the streets of Eureka Springs. Along the way, your knowledgeable tour guide will be able to give you some interesting insight about Eureka Spring's past. Learn all about the city's past when it comes to the springs, and you can also see some remarkable landmarks up-close. This tour is dedicated to the springs that Eureka Springs is named for, and guests will be able to learn all about its legendary waters. Hear the miracles supposedly performed by the waters and even sample some of the fresh spring water at the end of the tour. There is no better way to get to know the city than through this amazing endeavor, so book it today.
The Sightseeing
During your adventure you will see some of the most beautiful Eureka Springs landmarks. The tour takes place namely through Downtown Eureka Springs, so you will be able to see all of its amazing restaurants, boutiques, bath houses, and famous hotels. As you travel through the winding, hilly area, keep your eyes peeled for the springs. Along the way, you will be able to see and learn about 8 - 10 of the city's most famous springs and hear their stories.
This exciting endeavor is the perfect way to get to know Eureka Springs, AR. During this amazing 1.5-hour tour, you will be able to travel along in a fun side-by-side vehicle and discover the history of the hot springs of the area. Learn about the miracles, the 'cures', the history, and more on this fascinating journey. Combine all of the fun with other fantastic Eureka Springs activities or book a hotel in the area for an unforgettable trip.
Frequently Asked Questions for "Eureka Rocket" Golf Cart Eureka Springs City Tour:
What methods of transportation does the Magic Water Tour of Eureka Springs use?

Side-by-side vehicle.

Approximately how long does the Magic Water Tour of Eureka Springs last?

It lasts approximately 1.5 hours.

For what ages is the tour appropriate?

Great for all ages.

Where does the Magic Water Tour of Eureka Springs depart from?

2 N Main St, Eureka Springs, AR 72632, USA
Book Now!