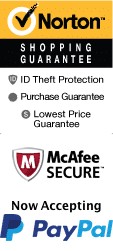 Savannah Weekend Getaway Package
During your visit, travel back into time as you enjoy the shores of Savannah by riverboat as your stay includes your choice of a Savannah Riverboat Harbor Sightseeing Cruise. Visit Savannah, and experience the rich maritime history, magnificent architecture and Southern culture of Georgia's largest city. From antebellum mansions to awesome walking tours and everything in between, a
trip to Savannah, GA
is sure to be a great time.
About Savannah, GA
History of Savannah, GA
This city is one of the most unique and culturally relevant cities in the country, and Georgia's oldest establishment, as it was founded in 1733. Nestled between the coast and the Savannah River, this Southern hub is known for its hospitality and rich culture. Savannah played a huge role in the Civil War, and because of this it is one of the most interesting cities in the country. Whether you explore the spookier side of the city or take a culinary tour to experience its local cuisine, there is something for everyone.
>>MORE: Savannah Culinary Tours
Here, guests will find an eclectic atmosphere. Explore stunning architecture, picnic at one of the beautifully landscaped local parks such as Forsyth Park, or visit the magnificent Cathedral of Saint John the Baptist. Savannah is also home to a variety of historic activities as it is rooted deeply in Southern history and the Civil War. Because of this historical significance, Savannah is also known as one of the spookiest and most haunted areas.
>>MORE: Savannah Civil War Walking Tour
Of course, it is also family-friendly with a variety of fun activities that all ages can enjoy. With so many amazing things to see and do, the city of Savannah is one of the most amazing places to visit for a weekend getaway.
About the Savannah Weekend Getaway Package
About the Included Activities
This specific package includes admission onto the Savannah Riverboat Sightseeing Cruise as well as two nights of lodging at your choice of hotels in the area. Witness the wonders of Savannah while aboard an authentic paddle boat. Select one of four options that include entertainment and meals that personify the spirit of Savannah. Locally owned and operated, the River Street Riverboat Company provides you with a memorable riverboat experience while you enjoy the sights of the Savannah waterways and shores.
About the Included Lodging
Take this opportunity to visit Savannah and to enjoy Southern hospitality at its finest, and see why Savannah residents and travel magazines call it 'the most beautiful city.' With two nights lodging and an unforgettable Savannah Riverboat Harbor Sightseeing Cruise included in the package, you get a peach of a deal. There are so many options to choose from, from hotels with indoor pools to pet-friendly accommodations. Create the perfect home away from home!
>>MORE: Savannah Hotels with Indoor Pools
Embark upon this Savannah Weekend Getaway to experience the best of the city and make new memories with your entire family. While there, be sure to visit other notable Savannah sites such as Wormsloe Historic Site, Oatland Island, Savannah History Museum, or try some delicious fried green tomatoes and enjoy cocktails at one of the beloved local restaurants.
Frequently Asked Questions:
---
---
---
Customize a package with this form: