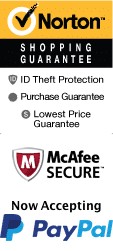 Savannah Romantic Getaway Package
Savannah is a beautiful and romantic city with plenty of Southern charm and antebellum views that provide picturesque getaways for couples.
Whether you want to take a carriage ride through the historic district or enjoy a picnic date in one of Savannah's gorgeously manicured parks, there are many ideas for a romantic day out in Savannah. Known as the most 'beautiful city' in the United States, there truly is no better place for your love to blossom than in this coastal paradise.
Romantic Ideas in Savannah, GA
Romantic Activities for Couples
There are many amazing things to do for couples visiting Savannah. From a fairytale-like experience on a horse-drawn carriage ride, to an architectural tour to experience the beauty of the city, you can whisk your loved one off for a day of fun. Some simple ideas include a picnic in a park surrounded by oak trees or a romantic walk on the beach at Tybee Island.
>> MORE: Savannah Walking Tours
Romantic Dinner Options
Of course, a date wouldn't be complete without a delicious dinner, and Savannah, GA is home to many different amazing options. The Historic District is home to flavorful and fancy dinner spots or guests can enjoy an intimate dinner experience overlooking Forsyth Park at the stunning 700 Drayton Restaurant which is housed within a stunning mansion. There is also the Savannah Riverboat Dinner Cruise for the perfect combination of food, entertainment, and sightseeing along the Savannah River.
Hotel Options in Savannah
After you spend the day exploring the romantic city of Savannah, return to your comfortable hotel room where you can enjoy a quiet evening with your love. Whether you want to have a cute bed and breakfast experience or soak away your stresses with a jacuzzi room, there are options for every type of couple.
About the Savannah Romantic Getaway Package
While you can experience the aforementioned adventures at your own leisure, this package does include some added activities! Grab your partner, and head to Savannah for a romantic getaway. Two nights of lodging and the Savannah Stroll Walking Tour combine to give couples one of the most romantic times in the city. Experience Southern hospitality, and savor the flavors that only Savannah offers while making amazing memories with the one you love.
Included Activities
The tour includes the amazing Savannah Stroll Walking Tour. Hand-in-hand, you'll be able to make your way through the best parts of this Southern City with the love of your life. This 90-minute walking tour includes fully-guided narration and gives guests new insight into the history of this fantastic city. See some of the best sights in town and learn the favorite places of the locals, including eateries, shops, and more. Guests will get in about a mile of walking.
Included Lodging
The package also includes two nights of lodging from your choice of hotels in the city. With so many awesome options, you can book the perfect accommodations to create the dream Savannah getaway.
Be sure to visit this unique and romantic city for a trip you and your sweetheart will always remember!
Frequently Asked Questions:
---
---
---
Customize a package with this form: