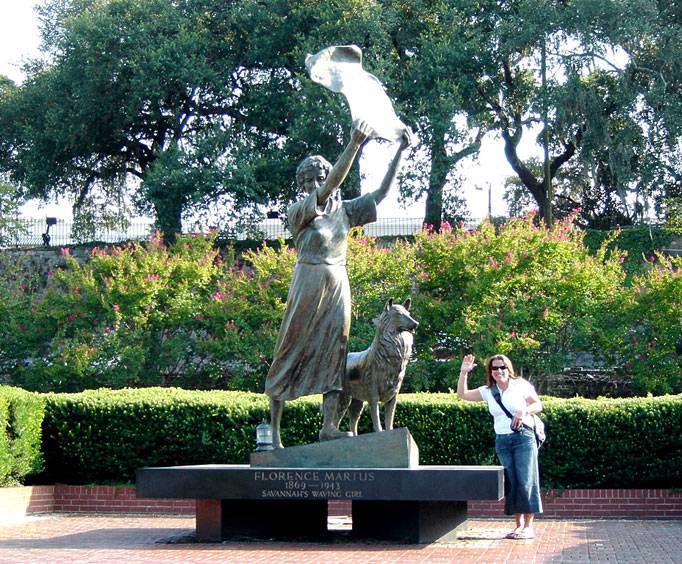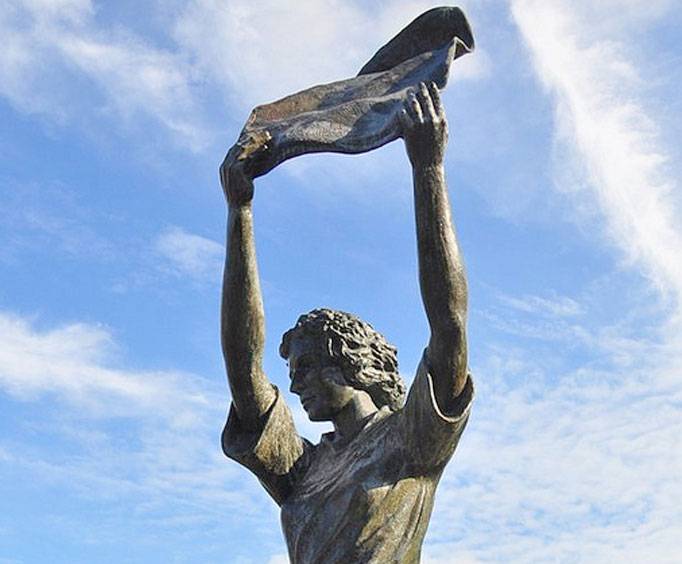 The Waving Girl Statue in Savannah, GA
Eastern end of River Street Savannah, GA 31401
Located in Savannah, Georgia the Waving Girl Statue stands as a monument in honor of a historical figure known as Florence Martus. The statue stands erect at the Eastern end of River Street and overlooks the Savannah River.
Legend has it that Florence Martus, the daughter of a naval Sergeant who was stationed at Fort Plaski in Savannah, Florence lived in a cottage overlooking the ocean. Becoming lonely due to the isolated life she would go out each day to look out at the ships passing by. She began to wave her handkerchief in greeting and it got to the point where sailors started to return her greeting. She then started to go out at night waving a lantern to the ships passing by at night to greet them as a welcome beacon. It is reported that she kept this tradition going for 44 years, although no one has ever been able to determine if this is true or why she did it for so long.
The legend of Florence Martus remains rich in tradition to this day in the town of Savannah. This is why her historic statue remains a tourist attraction. To see it is like stepping back in history to be a part of the legend of when this woman stood on the banks of the river waving out to the boats as sea.