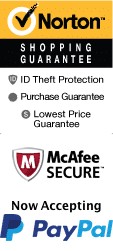 The following activities include admission to Sorrel-Weed House:
The following tours go by Sorrel-Weed House:
9/22/2023 - 12/31/2023
Only courageous souls will stand a chance on this Ghosts and Gravestones Savannah Ghost Tour, so if you have what it takes, then prepare to experience this haunted ghost tour of the city from a treacherous seat in the Trolley of the Doomed.
9/22/2023 - 8/31/2024
Get a wondrous look into Savannah's most famed locales with the Savannah Historic Overview Trolley Tour, a unique historical tour.
The following tours visit Sorrel-Weed House:
9/22/2023 - 8/31/2024
With the Savannah Historic Hop On & Hop Off Tour, you can see all the sights this quaint city has to offer at your own pace with this hop on & hop off tour.
The Sorrel-Weed House is one of the first two residential places in the State of Georgia that gained the distinction of becoming a state landmark. The Society for the Preservation of Savannah Landmarks had their first meeting here in 1939. They were the predecessor of the Historic Savannah Foundation. The house was utilized as the homebase of their museum, featuring a significant collection of the most stunning antiques in Savannah, on loan by distinguished Savannah dynasties.
The house represents one of the most wondrous styles of antebellum Greek Revival/Regency architecture in the United States. It was designed by one of the leading architects in the United States, Charles Cluskey. He also designed the old Governors Mansion in Milledgeville and worked on the United States capitol.
The Sorrel-Weed House was completed between 1839 and 1840 for Francis Sorrel. As one of the most accomplished gentlemen in Savannah at the time, Francis and the Sorrel home became the toast of the town. When it was built, the home stood on the southern edge of town. During the 1840s and '50s, this was 'the house' to be invited to for social gatherings and celebrations. Savannah's renowned names were frequent guests in the house, spending many late nights in the parlor rooms until the early hours of the morning.
Prior to and during the Civil War, General W. T. Sherman was entertained in the home, as well as General Robert E. Lee. General Lee became friends with Francis around 1830 and was a guest in 1861 and 1870. In 1862, the Sorrel house was acquired by Henry Davis Weed, one of Savannah's largest business owners. This chapter of the house ultimately gave it its current name highlighted on the wrought-iron plaque erected outside the house: The Old Sorrel-Weed House.