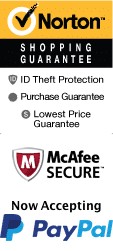 The following tours visit Perkins & Sons Ship Chandlery:
12/4/2023 - 12/31/2023
Only courageous souls will stand a chance on this Ghosts and Gravestones Savannah Ghost Tour, so if you have what it takes, then prepare to experience this haunted ghost tour of the city from a treacherous seat in the Trolley of the Doomed.
Perkins & Sons Ship Chandlery in Savannah is found at 234 Martin Luther King Jr Boulevard. in downtown historic Savannah, just one block South from the Savannah College of Art and Design Museum.
Perkins and Son Ship Chandlery is a ship wares or ship goods shop that vends lots of historic gear and trappings that were used aboard ships that would have been moored in Savannah during historic times.
The individuals who are keen on the chronicled and nautical side of Old Savannah will discover the Chandlery fascinating and brimming with a thousand things that they will need to know the narrative of. The staff is educated and enlightening with respect to the things there and they can assist you with knowing how every one of them were utilized by the mariners and what work that they had on the boat. This site is included by a few apparition visits and it is said that it is plagued by an unsettling phantom who goes by the name of Laura.
The Chandlery is certainly a spot that you would prefer not to miss, and it must be seen on the Ghosts and Gravestones visit. It will ship you to some other time and no other spot in Old Town Savannah has such a broad showcase of antique oceanic gear. Along these lines, on the off chance that you are a maritime buff or value anything managing privateers and pilgrim marine then this is unquestionably a spot that you will cherish. You will appreciate the aides and staff who are normally wearing period apparel and now and again will recount anecdotes about Georgia nautical. It is a Savannah must-see!