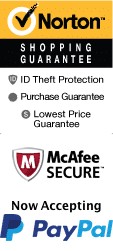 Granville Museum is a place that tells stories about things and occurrences that happened in Riverboat town which is in Granville, Tennessee.
The museum contains a wide variety of historical items and pictorial display that tell stories about the past communities. The museum features a school, a furnished room, and business that depict the way of life of the community that lived there in the 1900s.
The reason why Granville Museum is worth visiting is that you get to watch a DVD that plays for ten minutes outlining major Granville history. The museum also has cemetery documents and genealogy collection that contains families records. Granville Museum exercise diversity where it also has agriculture museum which features farming implements, new Hog Killing exhibit, and farming tools. Other records in this museum include deeds and family records, original churches, record justice of peace records and family photos that have been donated by residents and visitors.
The Granville Museum was established in the year 1999 where its aim was to preserve the occurrences and history of Riverboat town.s The other reason why the museum was established is to preserve the Granville church of Christ building history. Among the people who incorporated the museum includes Patsy Yates, Suzanne, Stafford, Joe Moore, Eugene Duke and Jeanette Dalton just to name a few.
Over the years The Granville Museum has greatly grown and managed to expand the collection of Granville history. Granville museum is a great place where you can conduct your research since all the information available is detailed. For instance, the museum has more than a hundred notebook that contains Genealogy Menu. Visit the museum today and get all the information you need about Riverboat town in Granville.