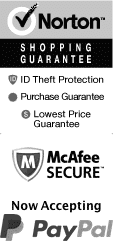 Unique Things to do in Nashville
Unique Things to do in Nashville
Jun 6, 2023
to
May 31, 2024
The Redneck Comedy Bus Tour Nashville, TN
Schedule

Experience the essence and history of Nashville in a totally unique way on one of the Redneck Comedy Bus Tours. These adventures allow guests to explore the city and learn all about it. It also provides some side-splitting redneck-style humor that will have you laughing during the entire bus ride.
Jun 6, 2023
to
Dec 31, 2023
General Jackson Showboat Nashville Lunch & Dinner Cruises
Schedule
Set sail on the General Jackson Showboat for a remarkable dinner, fantastic entertainment, memorable views, and plenty fun. It is one of the most sought-after Nashville attractions, and for good reason. The combination of entertainment and sightseeing offers unique insight into the essence of Nashville, making it well worth the booking!
Jun 6, 2023
to
Mar 3, 2040
Grand Ole Opry Schedule, Tickets & More
Schedule
A trip to Nashville just wouldn't be a trip to Nashville without tickets to see a concert at the Grand Ole Opry. Not only is this venue solidified in Nashville's history as being one of the most iconic performance halls, but it also offers up some fantastic entertainment. Hear everything from classic country tunes to contemporary up-and-coming artists all at the Grand Ole Opry.
Jun 6, 2023
to
Dec 31, 2023
Country Music Hall of Fame and Museum
Schedule
Purchase tickets to the Country Music Hall of Fame and Museum to experience the finest of Nashville. The ideal location to enjoy marveling at Nashville's history and the influence of country music on its vibe is this venerable museum. You will have a terrific time with exhibits chock full of fascinating memorabilia and info from your favorite musicians.
Jun 6, 2023
to
Dec 31, 2024
Taste of The Gulch
Schedule
One of the best things to do in Nashville, Tennessee, is the Taste of the Gulch food tour. This tour is a wonderful addition to your agenda, whether you are a gourmet or just want to see some of the delightful parts of the city. Enjoy mouthwatering tastes of some Nashville favorites as you stroll through the famous Gulch district and pass by famous monuments.
Jun 6, 2023
to
Sep 22, 2023
Cheekwood Estate & Gardens
Schedule
During your Tennessee getaway, visit the lovely Cheekwood Estate and Gardens to take in the stunning blooms and have a pleasant outdoor retreat. Martin Boxwood Gardens, Shomu-en Japanese Garden, Burr Terrace Garden, and the Herb Study Garden are just a few of these wonderfully gorgeous gardens. It is a wonderful complement to your getaway and provides a fascinating look at the Middle Tennessee flora and animals.
Jun 6, 2023
to
Dec 31, 2023
Nashville Helicopter Tours
Schedule
Discover the city in a completely interesting way with a helicopter tour. See various parts of Nashville while you enjoy the thrills of a helicopter ride. If you are looking for something interesting to participate in during your Nashville travels, this attraction is a must.
Jun 6, 2023
to
Dec 31, 2023
Nashville Zoo
Schedule
If you love animals and are looking for a unique time in Nashville, you must visit the Nashville Zoo! This outdoor attraction is home to several different animal species. See a wide range of creatures, such as giraffes, leopards, birds, fish, mammals, and more! Visitors can discover a lot about diverse creatures while in Nashville by visiting the zoo and the breathtaking exhibitions.
Jun 6, 2023
to
Dec 31, 2023
Hatch Show Print Tour
Schedule
The Hatch Show Print Tour takes guests on a unique adventure to discover the history of the printing industry. The industry was extremely important to the history of Nashville, and it is a completely unique way to learn about the city.
Jun 6, 2023
to
Dec 31, 2023
Nashville Hot Air Balloon Rides
Schedule
A hot air balloon journey above Nashville will allow you to discover the city from a completely different perspective. Visitors can not only enjoy Nashville in a novel way thanks to this unique adventure, but they can also experience the coolest method of transportation available. Include it on your agenda if you want to make unforgettable Music City experiences!